Self-driving car software start-up company nuTonomy has launched what it claims to be the world's first public trials for a robo-taxi service and ride-sharing.
The trials will be held in one of Singapore's north business districts, where nuTonomy has been conducting daily autonomous vehicle testing since April. The trials will allow select residents in Singapore to be invited to use a ride-sharing smartphone application and receive a no-cost ride in a nuTonomy self-driving car that incorporates the company's software. The rides will be in a Renault Zoe or Mitsubishi i-MiEV electric vehicle (EV) that nuTonomy has configured for self-driving.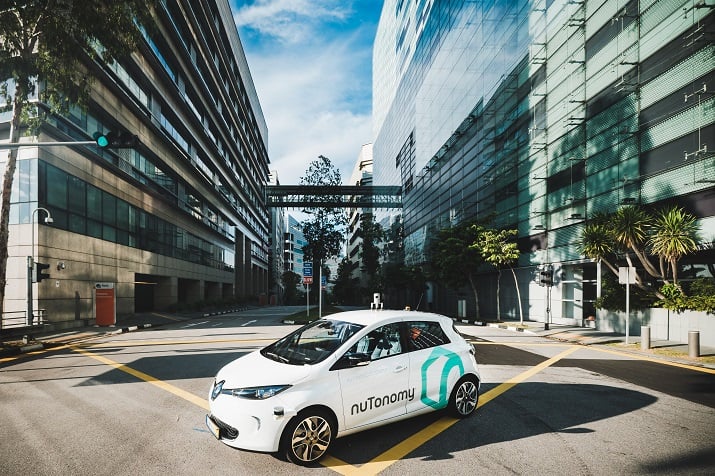 nuTonomy will use the data from the trials in order to prepare for a commercial fleet of robo-taxis in Singapore in 2018. Source: nuTonomy As part of the trial, an engineer from nuTonomy will ride in the EV to monitor system performance and assume control if needed. The trials will be used to collect and evaluate data in terms of vehicle routing efficiency, vehicle booking process and overall passenger experience.
nuTonomy says it will then use the data to refine the software in order to launch a commercial robo-taxi service in Singapore in 2018. The Singapore Land Transport Authority selected nuTonomy in August to develop the commercial robo-taxi service, and it is the only enterprise approved by the government to test on public roads.
"The trial represents an extraordinary opportunity to collect feedback from riders in a real-world setting, and this feedback will give nuTonomy a unique advantage as we work toward deployment of a self-driving vehicle fleet in 2018," says Karl Lagnemma, CEO and co-founder of nuTonomy.
nuTonomy is currently conducting self-driving tests in Michigan and the U.K. as well.
To contact the author of this article, email engineering360editors@ihs.com