Smart Home device maker iDevices has expanded its home product lineup to include devices compatible with Amazon's Alexa home portal.
Initially iDevices launched a number of home automation products using Apple's HomeKit smart plug and application without the use of an additional hub or subscription fees. iDevices says it was a natural step to expand its portfolio to include Amazon Alexa-enabled devices. The new round of compatible Alexa-enabled accessories include the Amazon Echo, Dot and Tap devices. These products are connected to iDevices' application that uses the company's Internet of Things (IoT) Cloud infrastructure, so homeowners can control the devices remotely while away from home.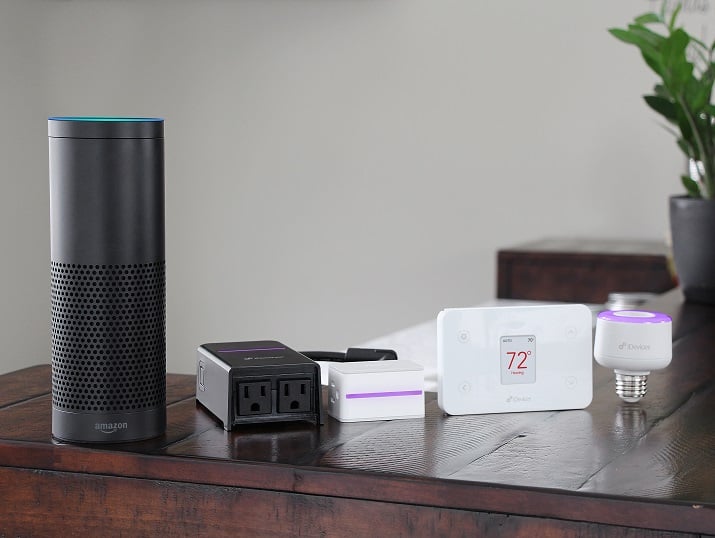 After having success with Apple products using Apple's HomeKit, iDevices is now offering Amazon Alexa compatibility for its smart home products. Source: iDevices iDevices manufactures smart thermostats, light bulbs, and indoor and outdoor electricity switches. The devices offer energy reporting, on-board scheduling and IoT remote access. The devices are also evergreen and are able to add new features via over-the-air application updates, iDevices says.
Amazon Alexa users only need an iOS device for setup and then add the iDevices products through the Alexa application. After that, voice commands with Alexa-enabled devices are used to control their Smart Home.
To contact the author of this article, email engineering360editors@ihs.com