Amazon Alexa-enabled devices are becoming a staple for controlling the Smart Home through voice control. Now smart lighting can be added to this list of growing devices (such as smart thermostats and smart doorbells) as Ledvance, formerly Osram Sylvania, has ported its Lightify Gateway to the Amazon platform.
Voice control is quickly becoming a key user interface in the Smart Home, so much so that ABI Research forecasts more than 120 million voice-enabled devices will ship annually by 2021 led by Amazon's Alexa. Ledvance is jumping on board in order to have its smart lighting products work directly with Alexa-enabled products, such as the Amazon Echo, which connects Alexa to play music; provide news, sports and weather; and control other devices in the home.
"Led by the succes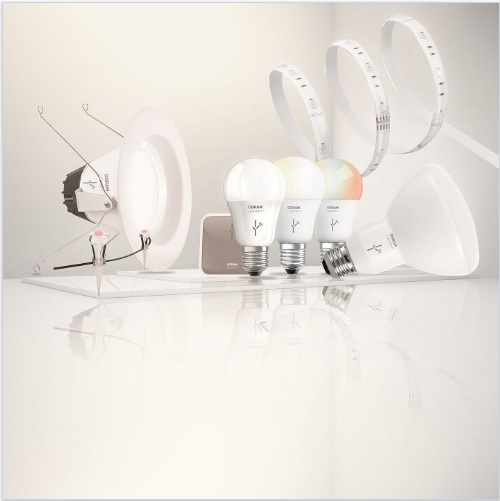 The Lightify Gateway can dim lights or turn them on or off using voice control through Amazon Alexa-enabled applications such as Echo. Source: Ledvance s of Amazon's Alexa platform, Smart Home voice control is creating new competition and demands for wireless speaker and other vendors to include voice capabilities in their devices," says Jonathan Collins, research director at ABI Research. "But the scaling of voice-control applications in the Smart Home breeds complexity. Vendors will need to evaluate how and when to bring voice control into Smart Home devices in order to best tackle adding the service into wider smart home systems."
Aaron Ganick, vice president of Smart Home Americas at Ledvance, agrees that convenient forms of controllability will be the key to smart lighting where it may not need a mobile device for control, this includes the use of voice-activated applications. "In addition to Alexa, our team is also exploring other innovative ways to automate lighting using sensors, switches and other small battery-powered devices," Ganick tells IEEE Electronics 360. "An automated home, not controlled, is a more convenient home. We think that this type of experience is critical in gaining mass market appeal for the homes of the future."
Ledvance's Lightify Gateway allows homeowners to turn lights on and off or enable dimming using Alexa. The gateway works with other leading home automation systems that integrate with Alexa to offer additional features and product controls such as sensors, locks and thermostats. Ganick points to the gateway's compatibility with Samsung's SmartThings controller that not only controls lighting but locks, blinds and other devices. "Voice control adds an additional interface to control experiences without having to reach for your smart device," Ganick says.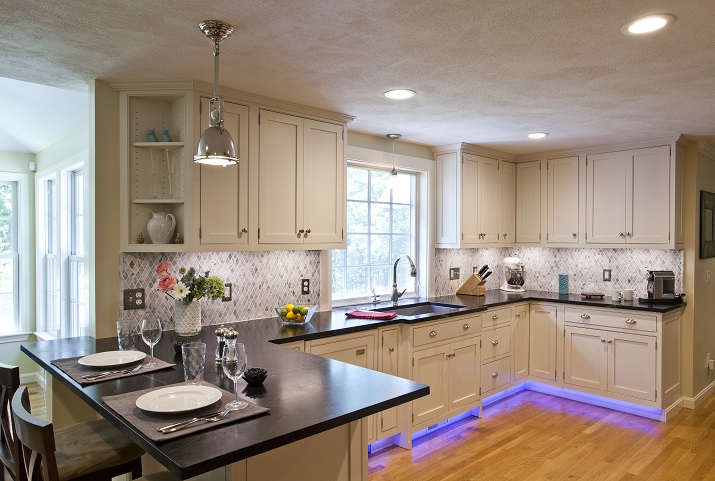 Ledvance's smart lighting allows homeowners to create a mood for dining or turn lights on outside to make guests feel safer when walking to a door. Source: Ledvance Ledvance recently completed a survey about energy-efficient lighting and lighting trends, and the results show that most consumers believe smart lighting will eventually replace regular light bulbs. More than half of those surveyed believe smart lighting fits their lifestyle, but they have yet to purchase any smart lighting; they still view it as an emerging trend.
While Alexa is the first voice-activated system to work with Ledvance's Lightify Gateway, the system also works with the ZigBee Home Automation standard and can be combined with other Smart Home products or systems using ZigBee. The goal, says Ganick, is to make the gateway as easy to use as possible in order to encourage adoption of smart lighting as part of the overall Smart Home experience.
To contact the author of this article, email engineering360editors@ihs.com