Toshiba America Electronic Components Inc. (TAEC) has launched a solid state drive (SSD) series that features an improved storage bandwidth and enhances latency by utilizing the non-volatile memory express (NVMe) protocol.
By including the NVMe interface, which is the first storage protocol designed with SSDs in mind, the RD400 series can achieve performance speeds faster than traditional serial advanced technology attachment (SATA) interfaces. Furthermore, the SSD series includes the peripheral component interconnect express, which can deliver more than four times the performance of SATA SSDs, Toshiba says.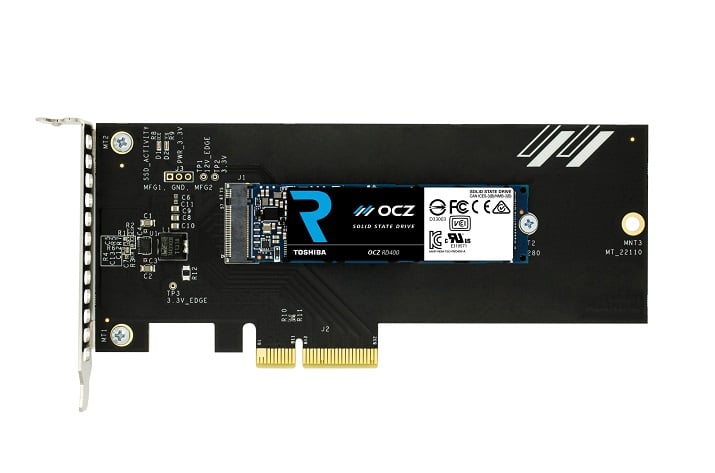 Utilizing a non-volatile memory express interface, the RD400 series SSDs feature a performance that is four times faster than SATA SSDs. Source: ToshibaThe SSDs feature a sequential read/write speed of up to 2,600 MB/s and 1,600 MB/s, and random read/write performance of up to 210,000- and 140,000-4KiB5 input/output operations per second. The SSDs are targeted at both desktop and notebook PCs and are available in capacities of 128GB, 256GB, 512GB and 1024GB.