Seiko Instruments Inc. (SII) has released the S-19200 series automotive low-dropout (LDO) regulator that features a high input voltage of 50 volts in a compact TO-252-5S package.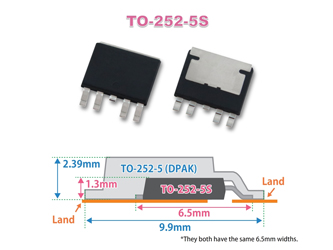 Seiko Instrument's S-19200 LGO regulator is targeted at interior electrical applications. Source: SeikoThe chip was designed in order to meet the demands of automotive interior electrical applications such as car body, headlights, ITS, accessories, car navigation systems, car audio systems and more. With a 50V maximum input voltage and temperature range of up to 125 degrees Celsius, the LDO regulator is suited for applications with large load fluctuations.
The new TO-252-5S can be mounted on the existing pad area of the industry standard TO-252-5 package and has the same heat dissipation—leading to a mounting area reduction of 35% and height reduction of nearly 50%, SII says.
To contact the author of this article, email engineering360editors@ihs.com
Related links:
News articles:
InvenSense Enters Automotive MEMS Market
Mouser Adds ADAS Data to Automotive App Site
Next-Gen ADAS Image Sensor Features LED Flicker Mitigation