Steven Laub, president and CEO of microcontroller vendor Atmel Corp., plans to step down Aug. 31, according to the company. He will continue to lead Atmel until then, the company said through a statement.
Atmel (San Jose, Calif.) said its board of directors will conduct a search for Laub's successor. Both internal and external candidates will be considered, Atmel said.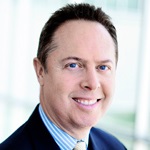 Steven LaubLaub, 55, has served as Atmel's president and CEO since August 2006. Prior to that, Laub was a technology partner at a private equity buyout firm and executive chairman of fabless chip firm Teridan Semiconductor Corp. He was previously CEO of Silicon Image Inc. and held a number executive roles at programmable logic vendor Lattice Semiconductor Corp.
David Sugishita, chairman of Atmel's board of directors, thanked Laub for his leadership in a statement issued by the company. "[Laub] has guided Atmel through an extraordinary positive transformation of our businesses and operating model, built a strong leadership team and positioned Atmel for a bright future," Sugishita said.
Questions or comments on this story? Contact dylan.mcgrath@ihs.com
Related links:
IHS Semiconductors & Components Page
News articles: