In what has become a trend in the ongoing mergers and acquisitions movement in the semiconductor industry, another bid has come in to acquire the assets of semiconductor vendor Atmel Corp. that is superior to the original bid the company received from Dialog Semiconductor PLC.
This new bid comes from microcontroller and memory chipmaker Microchip Technology Inc. that says it would acquire Atmel in a cash and stock transaction for about $8.15 per share ($7.00 per share in cash and $1.15 per share in Microchip stock), or about $3.42 billion considering Atmel's current stock price. Atmel issued a statement saying Microchip's offer is a superior offer to the Dialog proposal and says it will change its recommendation and terminate the Dialog merger agreement if Dialog does not make a written, binding proposal that would cause the Microchip proposal to no longer be considered superior.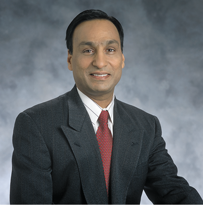 Steve Sanghi, president and CEO of Microchip. (Source: Microchip)Steve Sanghi, president and CEO of Microchip, says in a statement the combination of Atmel and Microchip would create an Internet of Things (IoT) powerhouse and that many of Atmel's product line complements and enhances many of Microchip's products.
However, according to Tom Hackenberg, senior analyst for MCUs and MPUs at IHS, there may be significant overlap in component portfolios and target markets between the companies. So there may be more scrutiny to avoid anti-trust issues and the entity may have a burden of dealing with this significant overlap, especially in the MCU product portfolio. Hackenberg says the combined company would be trying to support a wide variety of MCUs with varying architectures including AVR, ARM, PIC, MIPS and 8051 across 8-, 16- and 32-bit architectures competing for many of the same market sockets.
He also adds that there will be overlap in other areas as well including automotive applications, connectivity solutions, human-machine interfaces such as touch controllers, and each has a strong customer base in low-power consumer and industrial electronics devices.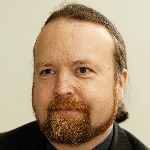 Tom Hackenberg, senior analyst for MCUs and MPUs at IHSThat said, "This would certainly give Microchip the prestige of jumping into third place behind first ranked Renesas and NXP (after NXP's recent acquisition of Freescale) in terms of MCU market share," Hackenberg says. "While I am not saying it can't be done, I believe it will be a challenge to maintain the breadth of competing products while capitalizing on the expertise that each of these strong MCU competitors bring to the market."
Hackenberg equates this merger deal as similar to when Renesas acquired NEC, then the third ranked competitor in MCUs. While Renesas has managed to maintain a lead in the MCU market and has some very promising product and service announcements, it has been a long and arduous process of redefining and reorganizing the company post-NEC acquisition.
"Despite the challenges, Microchip would certainly hold a strong IP portfolio targeting emerging Internet of Things market trends and the large demand it will provide for low-power and secure microcontrollers across automotive, mobile, consumer and industrial markets," he says.
The semiconductor market has seen a number of acquisitions become convoluted by multiple bidders in the past few years as chip makers are no longer willing to let a competitor take a possible acquisition target away easily. Most recently, bidding wars have erupted regarding which company would acquire PMC-Sierra, Integrated Silicon Solution Inc. (ISSI) and Fairchild Semiconductor International Inc. Atmel is now another to be added into the mix.