Embedded touch displays are growing rapidly thanks to the inclusion of in-cell and on-cell touch displays in products from mobile phone behemoths Apple and Samsung, reports IHS Inc.
Mobile Phone Touch Module Shipment by Technology. Source: IHSEmbedded touch displays are projected by IHS to comprise nearly 40% of touch module shipments for mobile handsets this year. In 2014, in-cell and on-cell touch displays for handsets grew 47% and accounted for 36% of all touch module shipments.
With Apple and Samsung accounting for 40% of the overall global smartphone market in 2014, the two companies along with other vendors are causing an evolution in direction of the overall touch sensor market, IHS says.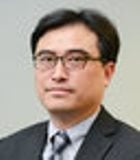 Calvin Hsieh, Director of Touch and User Interface Display at IHS.Calvin Hsieh, director of touch and user interface displays at IHS, says in a statement that the face of touch-panel competition is changing as a result of the use of embedded touch displays. Since Apple and Samsung adopted both in-cell and on-cell touch displays, embedded touch for mobile phone displays has grown rapidly and "has become a threat to add-on types," Hsieh says.
The success of the Apple iPhone 6 as well as Japan Display's hybrid in-cell touch displays integration into tier-one brands such as LG, Xiaomi and Huawei gave the technology a boost in 2014. IHS forecasts that this will continue this year.
On-cell embedded touch entered the entry-level and mid-range smartphone market, growing to 67 million units in 2014, up from 5 million units in 2013, IHS says. On-cell AMOLED unit growth was only 9% year-over-year due to Samsung's issues with smartphone growth, IHS says.
Hsieh says that a decline in smartphone sales from major brands has been the result of fierce market competition, declining average selling prices and panel oversupply. But panel makers hope embedded touch displays will sway their name-brand customers with the technology's advantages, including a simplified structure, thickness and competitive costs, Hsieh says.
As embedded touch displays become more mature, the technology is grabbing market share from add-on types, IHS says. As a result, embedded touch displays have begun to negatively affect conventional touch module makers' business despite these makers working to improve the traditional displays.
In order to survive, Hsieh says, module makers will need to develop new applications where touch screens can be integrated into.
Questions or comments on this story? Contact dylan.mcgrath@ihs.com
Related links:
IHS Quarterly Touch Panel Market Analysis
News articles: