STMicroelectronics NV, which has been for some time the largest semiconductor manufacturing company headquartered in Europe, has decided not to develop IC manufacturing technology beyond the 14nm node. As many other chip companies have done previously, ST will instead depend on foundries for chip manufacturing beyond the 14nm node.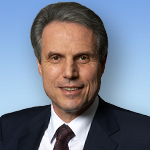 Carlo Bozotti, CEO of STMicroelectronics. Source: STMicroelectronics Carlo Bozotti, CEO of ST (Geneva, Switzerland) said ST has decided not to invest in the development of a 10nm manufacturing process. Bozotti was speaking to financial analysts on a conference call to discuss ST's first quarter 2015 financial results. When asked to confirm what he had said, Bozotti answered: "Yes, the decision has been made."
ST's decision could hasten the arrival of the point when Europe loses control of access to leading-edge manufacturing of digital ICs.
Len Jelinek, senior director of semiconductor manufacturing at IHS Technology, says ST's decision to transition to foundries makes sense from an industry perspective because it allows the costs of adding manufacturing capacity to spread across multiple foundry customers.
ST also said in a statement it would end its participation in the IBM Technology Development Alliance at the end of the second quarter 2015.
ST's last attempt at maintaining a presence in leading-edge chip manufacturing is its development of a 28nm fully depleted silicon-on-insulator (FDSOI) process, a result of the technology alliance with IBM. Although ST commercialized the process at its Crolles manufacturing site near Grenoble, France, it has arranged for the process to be manufactured in volume at the foundry operations of Samsung and Globalfoundries.
ST plans to take FDSOI to the 14nm node, but so far there is little evidence of customer demand at 28nm for a process that is claimed to have low-power benefits over planar and FinFET CMOS processes at similar critical geometries.
"They were investing in technology and hoping that people would license the technology as well as implement it in existing manufacturing facilities," Jelinek says. "That strategy adds cost both to ST as well as to the company licensing the technology."
Jelinek adds that ST does not have sufficient capacity or demand to justify the investment required to stay in the leading-edge IC manufacturing race. "In the case of SOI, [ST has] been working for several years in an attempt to drive this technology. Although I would not consider it a failure, I definitely would not consider it a success, especially from the perspective of adding revenue to ST."
Europe's other large semiconductor companies—Infineon Technologies AG (Munich, Germany) and NXP Semiconductor NV (Eindhoven, the Netherlands)—have already opted out of leading-edge digital IC manufacturing arms race, choosing the "fab-lite" path. ST was the last European company trying to compete at the leading edge.
Increasing Reliance on Foundries
As more IC vendors have stopped developing leading edge manufacturing capabilities, they have become more reliant on foundries for the latest chips. Increasingly, the pool of chip companies doing leading-edge manufacturing is shrinking, including TSMC and Globalfoundries, as well as large, deep-pocketed companies such as Intel and Samsung.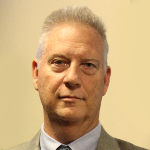 Len Jelinek"As for regional control of technology development, it all comes down to high volume manufacturing and self-funding of technology," Jelinek says. "In the U.S., it's Intel. In Asia it's Samsung and TSMC. In China it will be government driven. You must get a return on your investment and only the largest of companies can make the investments required."
Infineon sold off its wired and wireless communications businesses and focused its own manufacturing on power semiconductors, automotive and industrial ICs and mixed-signal, NXP has focused on high-performance mixed-signal ICs and short-range wireless although a merger with Freescale Semiconductor Inc. will raise the digital content of its portfolio. Nonetheless Freescale has been committed to a fab-lite going fabless strategy for several years.
Even ST could not afford to create the Crolles 300mm wafer fab as an advanced IC development and manufacturing hub on its own. In 2002, the Crolles2 Alliance was formed, consisting of ST, Philips Semiconductors (now NXP) and Motorola Semiconductors (now Freescale). TSMC was added to the group as the fab-lite strategy gained hold. As NXP and Freescale came under private equity control they were forced to break up the alliance, leaving ST to form a new partnership with IBM and the Common Platform Alliance with IBM, Globalfoundries and Samsung.
IBM's decision in 2014 to exit semiconductor manufacturing effectively spelled the end of its ability to license leading-edge IC process intellectual property (see IBM To Pay Globalfoundries $1.5 Billion to Take Chip Business). This no doubt contributed to ST's decision to end its roadmap at 14nm and end collaboration with IBM.
Whereas the United States, South Korea, Taiwan and China all have on-shore access to leading edge IC manufacturing, Europe is now facing a future where it will be reliant on foundry suppliers headquartered abroad. This is despite the fact that the European Commission has argued that electronics and semiconductor capabilities are of strategic importance to advanced economic regions (see Can the 'Airbus of Chips' Plan Fly?).
Meanwhile, Crolles future looks destined to be as a manufacturer of More-than-Moore technologies such as image sensors and MEMS.

ST announces a US GAAP compliant financial results. Source: STFor its first quarter 2015 financial results ST announced a U.S. GAAP-compliant net loss of $22 million on revenues of $1.705 billion. This compared with a profit in the fourth quarter of 2014 of $43 million on revenues of $1.829 billion. In the same quarter a year before ST made a net loss of $24 million on sales of $1.825 billion.
Questions or comments on this story? Contact: peter.clarke@ihs.com
Related links and articles:
IHS Semiconductor Manufacturing Research
News articles: