The long-discussed on-again, off-again deal between IBM Corp. (Armonk, New York) and Globalfoundries Inc. (Santa Clara, Calif.) is on again with IBM agreeing to pay $1.5 billion for Globalfoundries to take chip manufacturing operations off its hands. However despite giving up on manufacturing IBM will continue pursuing fundamental semiconductor research at such sites as Zurich in Switzerland, Almaden in California and Yorktown Heights and Albany in New York state.
As a result Globalfoundries, a foundry that is wholly owned by Abu Dhabi state investment fund Mubadala Development Co., will acquire IBM's global commercial semiconductor technology business, including more than 5,000 people and more than 10,000 semiconductor-related patents. As part of the deal Globalfoundries also takes over a 300mm wafer fab at East Fishkill that is making server and storage processors and ASICs on partially-depleted 32nm and 22nm silicon-on-insulator (SOI) manufacturing processes and a 200mm wafer fab at Burlington, Vermont, offering specialty foundry services and making on RF devices using silicon-germanium and BiCMOS SOI processes.
In one of the more puzzling parts of the deal – which is still subject to regulatory approval – despite giving up its loss-making chip manufacturing operations IBM will continue to work on fundamental semiconductor research and specifically its $3 billion progam of spending over the next fives years to prepare for the "post-silicon" era that was announced in July 2014 (see IBM Pumps $3 Billion Into Nanometer Chip R&D).
Ten-year exclusive supplier deal
As well as being paid to take up IBM sites and staff, Globalfoundries will become IBM's exclusive supplier of server processors for the next ten years utilizing the 22nm SOI process now running and 14nm and 10nm processes in development and definition, respectively.
"IBM operations will continue in Albany where we have been collaborating for a long time and we will be the primary receiving entity for the results of IBM research," said Greg Bartlet, senior vice president of product management, at Globalfoundries. "It brings both companies closer to doing what they are good at. We bring scale to manufacturing."
The 14nm process being developed for future IBM server processors is a FinFET-on-SOI process which will be different to the 14LPE and 14LPP 14nm FinFET processes Globalfoundries has licensed from Samsung (see Samsung, Globalfoundries Form 14nm Alliance to Fight TSMC). Bartlett said there would be an effort to consolidate on a single manufacturing platform at the 10nm node.
Rationalization. job moves?
The fact that Globalfoundries is acquiring loss-making and partially filled wafer fabs raises the possibility that it is, effectively, being paid to make cuts that at lower cost than it would have cost IBM.
Bartlett said: "We see an opportunity for both IBM facilities. There will be change of the cost structures for both the sites. Burlington is already very customer-driven and we expect to see a globalization of that business. At East Fishkill with 22nm shipping now we see a good opportunity to get the fab utilization up. We can bring in other processes."
Bartlett said that fully-depleted SOI (FDSOI) the 28nm manufacturing process pioneered by STMicroelectronics and which has been licensed to Globalfoundries and Samsung might be a natural addition to the capabilities at East Fishkill. Bartlett continued: "But, of course, all our facilities need to perform; to drive down cost, drive up yield and operate profitably.
Bartlett said that despite the imminent change brought by the deal the join-development alliance that includes IBM, Globalfoundries, Samsung and STMicroelectronics and others by way of on one-to-one company agreements would continue. "We know Albany is going to play a critical role for us for at least a decade."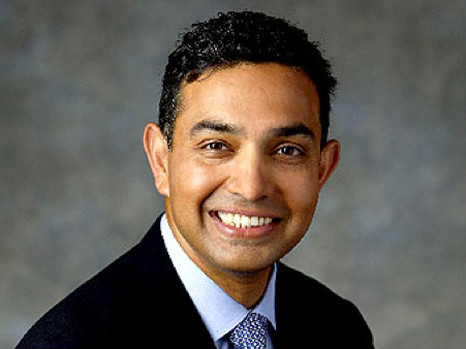 Sanjay Jha, CEO of Globalfoundries
"We can now offer our customers a broader range of differentiated leading-edge 3D transistor and RF technologies, and we will also improve our design ecosystem to accelerate time-to-revenue for our customers. This acquisition further strengthens advanced manufacturing in the United States, and builds on established relationships in New York and Vermont,"said Sanjay Jha, CEO of Globalfoundries, in a statement
In a conference call to discuss the IBM deal it was put to Jha, CEO that 100s or 1000s of IBM staff would be asked to move from Essex Junction, Burlington, Vermont to Malta, New York where Globalfoundries has imanufacturing operations. "We will ask some of the employees to consider moving to Malta, but it's only a small percentage of the number. It is a way of preserving jobs in New York," Jha said.
John Kelly, senior vice president and director of research at IBM, said: "This acquisition enables IBM to focus on fundamental semiconductor and material science research, development capabilities and expertise in high-value systems, with Globalfoundries' leadership in advanced technology manufacturing at scale and commitment to delivering future semiconductor technologies. We are grateful for the leadership and investments by the states of New York and Vermont in supporting the semiconductor industry."
Globalfoundries plans to provide employment opportunities for substantially all IBM employees at the two facilities who are part of the transferred businesses, except for a team of semiconductor server group employees who will remain with IBM.
IBM will reflect a pre-tax charge of $4.7 billion in its financial results for the third quarter of 2014, which includes an asset impairment, estimated costs to sell the IBM microelectronics business, and the cash consideration. IBM is expected to pay $1.5 billion to Globalfoundries over the next three years. The cash consideration will be adjusted by the amount of working capital which is estimated to be $200 million.
Related links and articles:
IHS semiconductors and components research
News articles:
Globalfoundries Passes On IBM Chip Business, Says Report
IBM Pumps $3 Billion Into Nanometer Chip R&D
Samsung, Globalfoundries Form 14nm Alliance to Fight TSMC
IBM Chip Unit Sale Would Send Tremor Through Industry