Photovoltaics (PV) supplier SunEdison Inc. will expand its solar presence in Utah after signing an agreement to build and install three solar plants in the southern part of the state.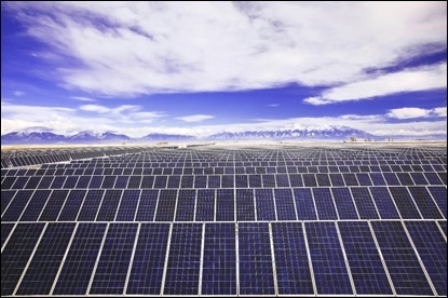 SunEdison to construct 262 MW of solar power in Utah. Source: SunEdison
The three utility-scale solar power plants will have a total capacity of 262 megawatts (MW) and will generate enough electricity to power more than 36,000 homes in Utah. PacifiCorp, an electric utility in Utah serving 1.8 million residential, commercial and industrial customers, will purchase the electricity through three 20-year power purchase agreements, SunEdison says.
Paul Gaynor, executive vice president of North America Utility and Global Wind at SunEdison, says in a statement that the solar plants will create jobs and provide tax revenue to the people of Utah as well as being "a testament to the contribution solar can make to our energy future."
The three solar plants are all located in southern Utah in Iron County, including the 63 MW DC Granite Mountain Solar West plant, the 100 MW DC Granite Mountain Solar East plant and the 99 MW DC Iron Springs Solar plant. Construction of the three plants will begin in the fall of this year with commercial operation expected to begin in 2016, SunEdison says.
With the three solar plants, SunEdison will be supplying more than 720 MW of solar energy and 306 MW of wind power in Utah. The company's other solar projects include the 22.6 MW DC Seven Sisters, the 420 MW DC Four Brothers and the 22 MW DC of smaller projects.
Questions or comments on this story? Contact peter.brown@globalspec.com
Related links:
News articles: