EDA and IP vendor Synopsys Inc. launched a new family of programmable, configurable vision processor IP cores the company says enable fast and accurate detection of a range of objects—including faces, pedestrians and gestures—with low power consumption.
According to Mike Thompson, senior manager of product marketing for Synopsys' DesignWare ARC processors, the DesignWare EV family of vision processors differs from existing vision processors already on the market in that it features a fully programmable processor and an object detection engine implemented in dedicated hardware. Competing solutions, Thompson says, offer either a wide structure digital signal processor (DSP) that allows users to process a lot of multiples in parallel or are implemented in hardware. Both approaches have drawbacks, he says.
"We've taken the best of both of those worlds and married them together with processor that is fully programmable but also implements object detection engine capability in dedicated hardware," Thompson says.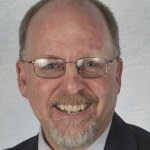 Mike ThompsonThompson says he believes that the semiconductor industry is currently in the midst of a new era in embedded vision processing that he believes will eventually be likened to when microprocessors emerged in the 1970s and changed electronics. The emergence of the technology and the industry's ability to put the technology to use are totally revamping the capabilities of many embedded applications, he says.
"When you conceptionally think of everything that can be done and the change that will occur, I anticipate looking back at this period and likening it to when the microprocessor came of age," Thompson says. "We are at a real inflection point. We are seeing a lot of capability coming into the market and a tremendous amount of interest from customers."
"The ability of embedded systems to extract meaning from visual inputs is becoming increasingly important in a broad range of products including security equipment, gaming devices and automobiles. This is driving demand for more performance- and power-efficient vision processing capabilities," says Jeff Bier, founder of the Embedded Vision Alliance.
The DesignWare EV processor cores can operate at up to 1 GHz in typical 28-nanometer process technologies, according to Synopsys. They also implement a feed-forward convolutional neural network (CNN) structure that supports a programmable point-to-point streaming interconnect for fast and accurate object detection and a configurable number of execution units that enables developers to exploit the task- and data-level parallelism common in vision applications, the company says.
The cores are designed to integrate seamlessly into an SoC, can be used with any host processors and operate in parallel with the host, Synopsys says. The EV family includes support for synchronization with the host through message passing and interrupts, according to the company.
The EV processor memory map is also accessible to the host, enabling the host to maintain control while allowing all vision processing to be offloaded to the EV processor, reducing power and accelerating results, Synopsys says. The EV processors can access image data stored in a memory mapped area of the SoC or from off-chip sources independently from the host through the ARM AMBA AXI standard system interface if required, Synopsys says.
"Embedded vision is driving innovation in a broad spectrum of applications, from surveillance to consumer and gaming devices," says John Koeter, vice president of marketing for IP and prototyping at Synopsys, in a statement. Koeter says the new processor cores deliver state of the art object detection with 5X better power efficiency than rivals. "This combination enables design teams to integrate embedded vision functionality into more systems faster with much lower power consumption than existing solutions," Koeter says.
The DesignWare EV52 and EV54 processors are scheduled to be available in May, Synopsys says.
News articles: