The world's largest tradeshow, CES 2023, is set to begin next week and the hype has already started for what to expect from the show.
The obligatory consumer electronics and communications gadgets and gear will be in full display but one area that always garners tremendous attention is the latest new organic light emitting diode (OLED) televisions that will be introduced to enhance consumers' entertainment viewing.
While 4K has become much more popular given the abundance of new TVs and content introduced over the past years — in addition to streaming options that have become much more common — 8K content is coming and will likely be the focal point of early adopters in 2023.
Not surprisingly, some of the early indicators are that highest resolution TVs will be on full display along with micro and mini-light emitting diode (LED) TVs.
Aquos debuts
Sharp will debut its Aquos XLED TV for the first time at CES 2023. This TV employs mini-LED backlight and quantum-dot display technology. It also features an audio system with speakers placed above and below the screen to combine dynamic images with light and dark expressions with a sound field. Sharp said this is to provide an overall better viewing experience and give consumers the feeling of being immersed in the games they are playing or the content they are viewing.
Sounds like this will be similar to what LED manufacturers are doing with the full lighting experiences that set scenes to accompany movies or games that users are watching/playing.
Sharp will also be showcasing its 120-inch Aquos XLED TV screen for the first time. It is geared more for digital signage and public viewing displays in commercial situations but could also be used for home theaters, the company said.
New signature TV
LG Electronics will debut a new OLED TV to mark its 10th anniversary of OLED TVs, albeit many of those years it was concept or early models that were not significant money makers. But 10 years is still an accomplishment.
The new OLED TV Will include the future of LG as it will be a signature device for the company's consumer electronics year to come. CEO William Cho will present at a press conference themed "Life's Good" that will take place on January 4.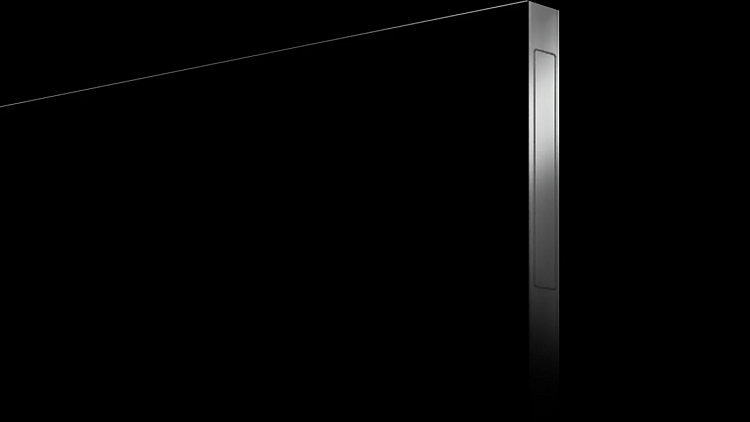 Called a true wireless TV that runs on batteries and can stick to any flat surface to make it portable. Source: Displace
Wireless OLED
In-home entertainment startup Displace will debut what it claims is the world's first truly wireless TV at CES 2023.
The 55-inch 4K TVs are powered by a hot-swappable battery system and weigh in at under 20 pounds, making it portable. These devices can be secured to any surface with no mounting required using active-loop vacuum technology, the company said.
What is active-loop vacuum technology? Apparently, the TV can be placed on a wall by giving a slight push and without any mounting equipment. Displace did not give any more information regarding this but more is likely to be revealed at the show next week.
The battery swap allows rechargeable batteries to be popped in and out individually so that the TV will remain in operation even when replacing batteries. Each battery provides about six hours of active TV time per day.
77-inch OLED
Earlier this year, Samsung Electronics unveiled its first 77-inch OLED TV made with quantum dot technology. It is likely that this model will be shown for the first time at CES next week.
The 77-inch model will have a 4K resolution and have deeper black levels than Samsung's current QD-OLED TVs and will support HDR and run Tizen OS with gaming hub.
CES 2023 takes place January 5-8 in Las Vegas.