Audio and Video
TechInsights Teardown: Ring Alarm Pro Base Station
30 December 2022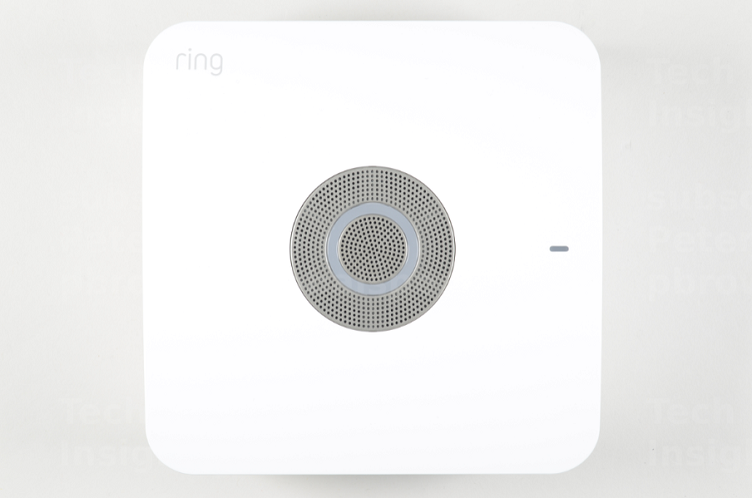 The smart home has come a long way from the days when there was just a handful of products that only could be used with its own app and could not work with any other devices.
Now that the Matter standard has been unveiled that will allow for multiple vendors' devices to work together under a common control system, the sky is the limit to how users will be able to mix and match the smart devices that they want in their homes.
Amazon has ported most of its smart home devices to the Matter standard and plans to extend services to other devices in 2023. That includes the Ring Alarm Pro Base Station, a security system that combines home protection in one platform. It can also be used with other Ring devices such as cameras and doorbells and soon will be to work with whatever smart home devices are Matter-enabled.
The Ring Alarm Pro Base Station includes dual-band Wi-Fi 6, Z-wave, ZigBee, Bluetooth and other internet connectivity options as well as 4 GB of DDR5 and 512 DDR3 memory and is controlled by a Qualcomm baseband processor and an NXP Semiconductors application processor.
The following is a partial deep dive into the Ring Alarm Pro Base Station from TechInsights.
Summary
Internal storage – 4GB
Qualcomm baseband processor
Application processor from NXP
Price: $249.99
Released: November 2021
Target market: Consumer electronics
Availability: Worldwide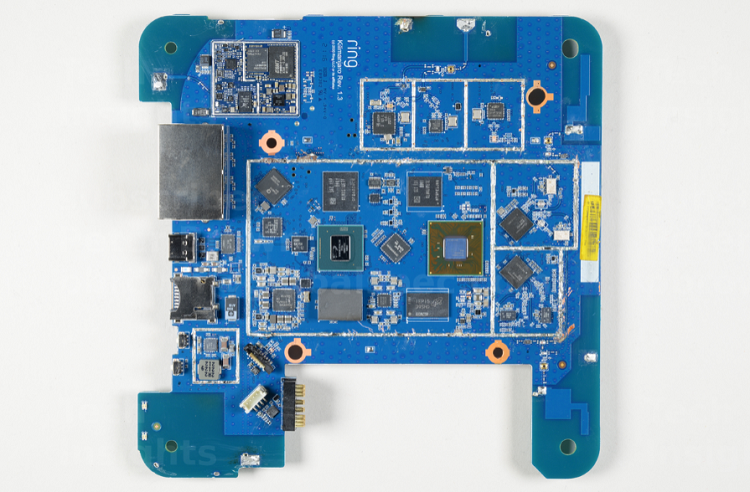 The main board of the Ring Alarm Pro Base Station contains the main applications processor from NXP Semiconductors as well as the main memory from Samsung and Micron Technology. Source: TechInsights
Main board
The main board inside the Ring Alarm Pro Base Station is the heart of the device with the quad-core ARM Cortex-A53 application processor from NXP Semiconductor. Additional components include:
8GB NAND flash memory from Samsung
USB-C buck-booster charger and DC-DC converter from Maxim
4GB mobile LPDDR4 SDRAM and 512 MB of DDR3L SDRAM from Micron Technology
Texas Instruments' dual SPDT bidirectional analog switch, 1 channel multiplexer, single 2-input positive NOR gate and load switches
Infineon's USB Type-C PD controller
Skyworks' 2.4 GHz Wi-Fi front-end module
(Learn more about memory semiconductors on Globalspec.com)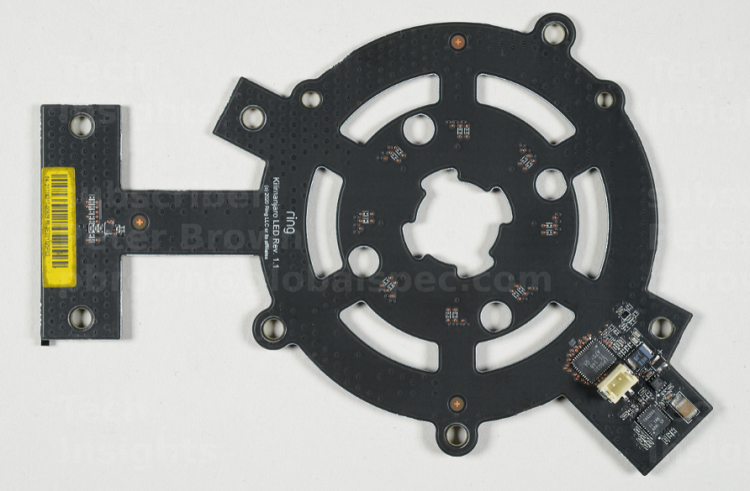 The auxiliary board of the Ring Alarm Pro Base Station features numerous components from Texas Instruments. Source: TechInsights
Auxiliary board
This board contains some components needed to run the secondary systems of the Ring Alarm Pro Base Station including TI's 4-channel LED driver and 30-channel RGB LED driver. Additional components from TI in this board are a load switch and Class-D audio amplifier.
(Learn more about LED components on Globalspec.com)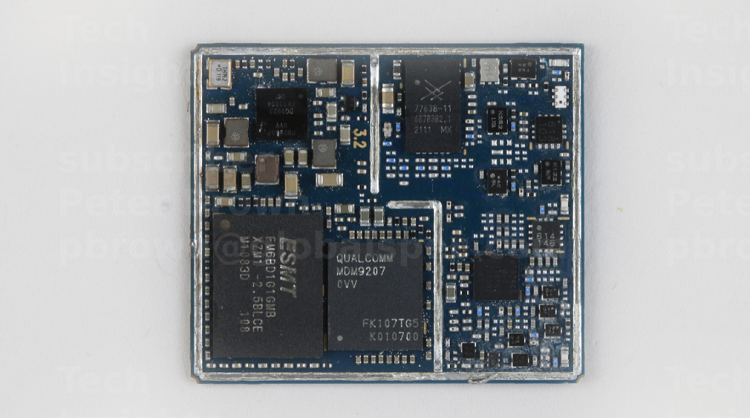 The LTE board is the heart of the communications systems of the Ring Alarm Pro Base Station with components from Infineon, Qualcomm, TI and more. Source: TechInsights
LTE board
The LTE board of the Ring Alarm Pro Base Station includes many communication components needed for the device to work with other internet-connected systems in the house. These include:
Power management ICs, multimode baseband processor and a radio frequency transceiver from Qualcomm
128 MB mobile DDR SDRAM from ESMT
Infineon's GPS/GNSS LNA
Skyworks' multimode multiband power amplifier module
(Learn more about analog and mixed signal ICs on Globalspec.com)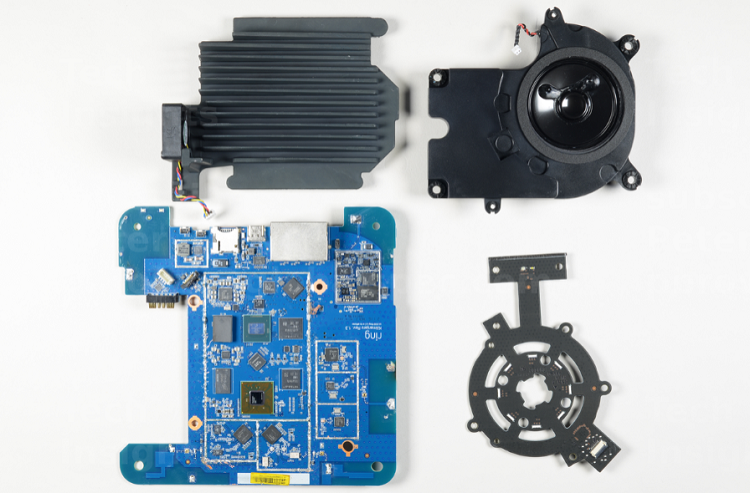 The main components of the Ring Alarm Pro Base Station. Source: TechInsights
Manufacturing cost breakdown
$80.74 – integrated circuits
$26.21 – other subsystems
$17.07 – modules, discretes and connectors
$10.57 – non-electric parts
$9.09 – component insertion
$6.54 – substrates
$5.14 – battery subsystem
$3.27 – card test
$3.23 – final assemble and test

Find Free Electronics Datasheets