TechInsights Teardown: Apple iPhone 14 Pro
03 March 2023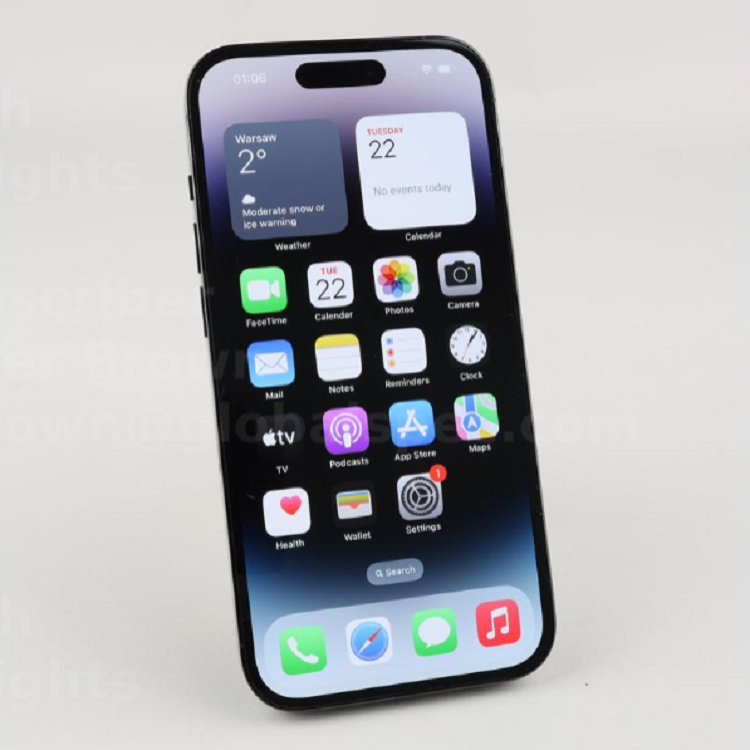 Apple is a staple in the smartphone market, especially in the U.S. where it dominates market share.
But it brought some interesting new features to its latest generation of mobile handset, the Apple iPhone 14 Pro.
Inside is a lidar scanner, making Apple one of the first companies to add it into its line of phones. While lidar is being used in the automotive market for safety and eventually autonomous driving, the scanning technology is finding a path for other use cases as well, including indoor mapping, people counting, traffic management and more.
Lidar inside the iPhone is being used for 3D scanning, augmented reality gaming, redecorating houses, measuring distances and creating virtual worlds.
There are also numerous other new functions of the iPhone including new iterations of cameras, a higher performance processor from Apple and much more.
The following is a partial deep dive into the Apple iPhone 14 Pro conducted by TechInsights.
Summary
64-bit hexa-core Apple A16 processor
6 GB mobile LPDDR5X SDRAM
Lidar module
Release date: September 2022
Availability: Worldwide
Target market: Communications
Price: $2,200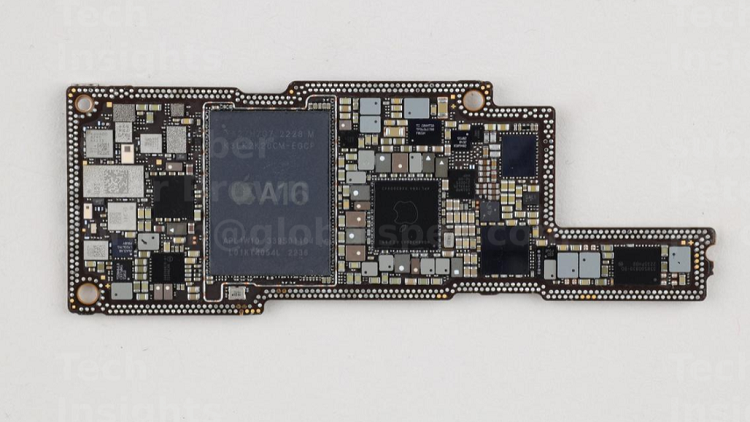 The main board of the iPhone 14 Pro contains the A16 processor and baseband processor from Broadcom and the system main memory. Source: TechInsights
Main board
The key electronic component of the main board of the Apple iPhone 14 Pro is Apple's proprietary A16 64-bit hexacore applications processor and the 6 GB mobile LPDDR5X SDRAM on-board memory from Samsung Electronics. Other electronic components on the main board include:
Apple's power management, audio CODEC and power management ICs
ST Microelectronics' power management ICs
Analog Devices' haptic engine driver
Texas Instruments' AMOLED display power supply, flash LED driver and VCSEL array driver
Qorvo's GPIO interface
NXP Semiconductor's DisplayPort multiplexer
Broadcom's wireless power receiver and LTE/5G front-end module
Skyworks RF switch
Murata's 2.4 GHz Wi-Fi front-end module
(Learn more about power management ICs on Globalspec.com)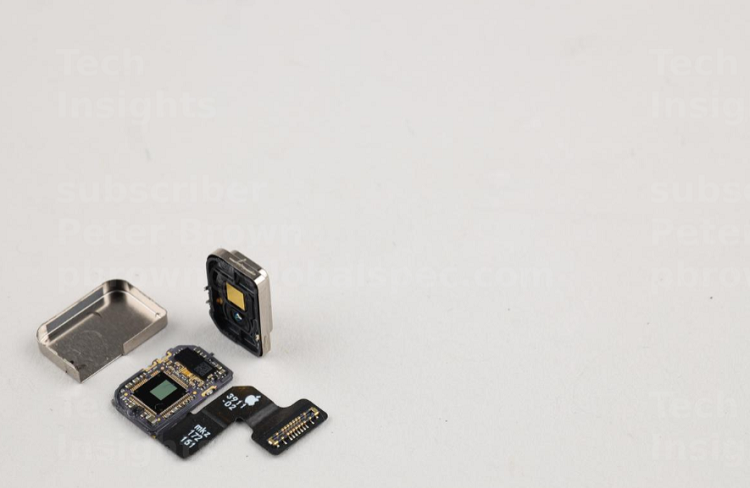 The lidar system inside the Apple iPhone 14 Pro features an image sensor and memory and much more. Source: TechInsights
Lidar scanner
The lidar scanner of the Apple iPhone 14 Pro includes the ST Microelectronics' 32 KB serial EEPROM memory, Sony's 0.03 MP CMOS image sensor, Texas Instruments' VCSEL array driver and a VCSEL array.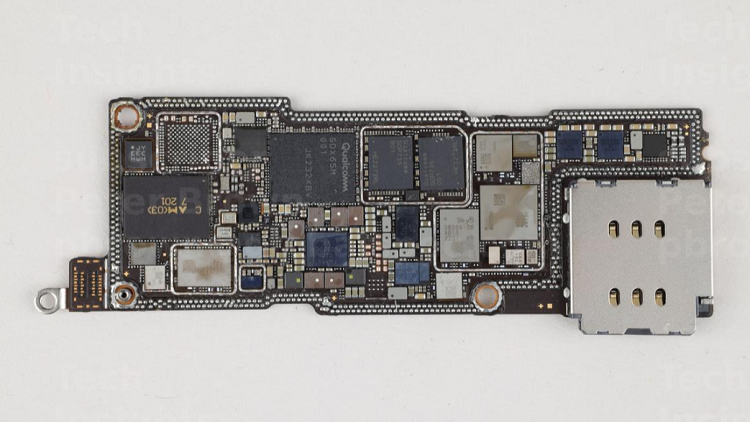 The RF board of the iPhone 14 Pro has the Snapdragon 5G modem from Qualcomm along with a host of other electronic components. Source: TechInsights
RF board
The RF board includes the Qualcomm Snapdragon X65 5G modem with memory and wideband envelope power tracker. Other components on the board include:
ST Microelectronics' serial EEPROM memory
A 5G average power tracker from Qorvo
An audio amplifier from Apple
A GPS receiver and LTE/5G front-end module from Broadcom
NXP Semiconductors' NFC controller
Skyworks' RxD front-end module and HB GSM power amplifier
(Learn more about RF components on Globalspec.com)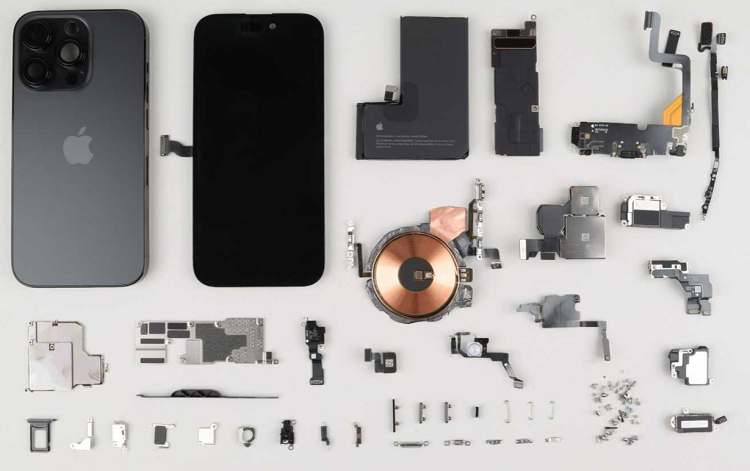 The main components found in the Apple iPhone 14 Pro. Source: TechInsights
IC Manufacturer Distribution
$108.92 — Apple
$71.98 — Kioxia
$51.97 — Sony
$46.84 — Qualcomm
$22.56 — Samsung
$15.79 — Broadcom
$13.40 — Skyworks
$10.89 — USI
$4.91 — ST Microelectronics
$3.18 — NXP Semiconductors

Find Free Electronics Datasheets