While this was again an unconventional CES due to the continued issues with the COVID-19 pandemic, not all was lost as many cool innovations and technologies either debuted or were shown for the first time in public.
Here's a list of the fun stuff found on the second day of the world's largest trade show.
Ameca robot
I'm not freaking out right now, you are freaking out right now.
Something straight out of the movie "I, Robot," the humanoid robot called Ameca was shown at CES 2022. It is a crazy look at how far these robots have come in a short amount of time.
It is amazing and at the same time scary to think that we could see robots such as this in a few years in our daily lives, working with the elderly, helping customers in retail settings or performing industrial tasks in warehouses.
Ameca, developed by Engineered Arts, is not quite human but it is about as lifelike as it comes. It has 17 individual motors inside its head, controlling its movements and expressions — which can range between smiling and amused to surprised and focused. Artificial intelligence (AI) helps the robot to express itself through facial expressions.
While Ameca was introduced in 2021, this is the first time it has been viewed in public with visitors to CES 2022 able to interact with it and other robots from Engineered Arts.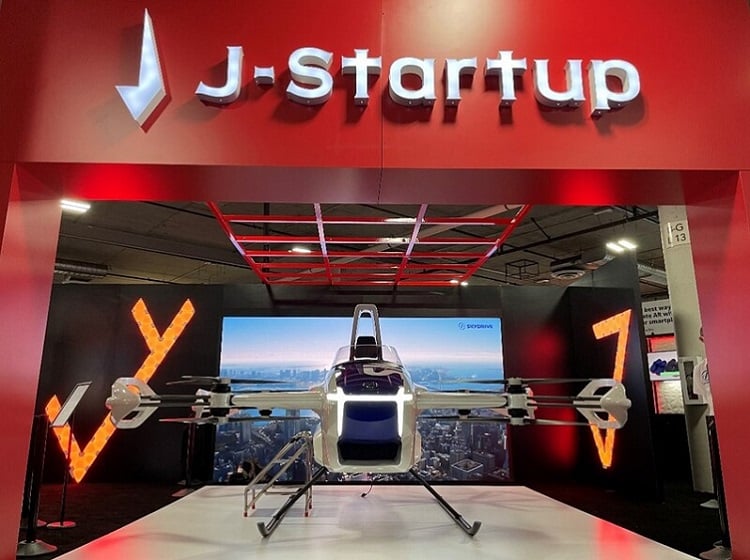 SkyDrive's Model SD-03 is under development and may debut at the World Expo in 2025. Source: SkyDrive
SkyDrive's air taxi
Shown for the first time in North America, SkyDrive's Model SD-03 is a vertical take-off and landing aircraft that is all-electric and designed for door-to-door transportation anywhere and could also be used for emergency rescue.
While the air taxi is still under development, it is currently on track to be unveiled and used at the World Expo in 2025 in Osaka, Japan. Recently, the company earned a certificate application with the Japanese transportation ministry to accept the aircraft for commercialization. The company claims no other flying vehicle developer has achieved this in Japan.
The Model SD-03 uses eight propellers and has a flight time of about 10 minutes maintaining airspeeds of 40 to 50 km/h.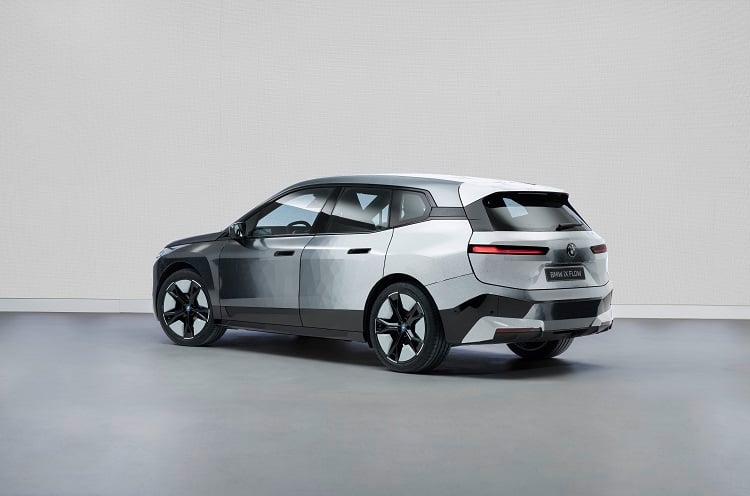 This car can change color depending on a user's preference using BMW's E Ink technology. Source: BMW
Color changing car
BMW unveiled what it says is the first color-changing car in a prototype vehicle introduced at CES 2022.
Called the BMW iX Flow, the vehicle uses digitalization to adapt its exterior depending on the circumstances and individual moods. The surface of the vehicle features E Ink and colors change by a specially developed body wrap that contours to the all-electric vehicles.
When stimulated by electrical signals, the electrophoretic technology brings different color pigments to the surface, causing the body skin to take on the desired color. BMW said the technology offers the potential for personalization in vehicles that has never been available before and could represent a new form of future production vehicles.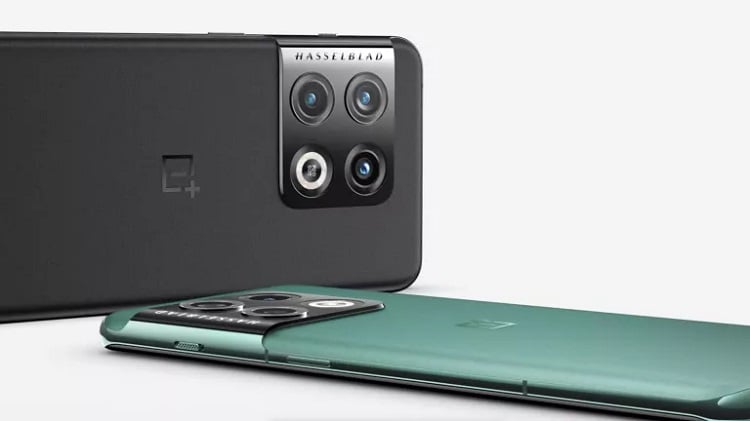 Oneplus latest smartphone packs power to compete with premium brands with a new camera system developed by Hasselblad. Source: OnePlus
OnePlus 10 Pro 5G
There was a decent handful of 5G technology unveiled at CES as the next generation wireless standard continues to flourish in the market. Yet, much of this was in the form of smart repeaters, dongles, hotspots and more.
However, OnePlus unveiled its latest 5G smartphone called the OnePlus 10 Pro 5G. The phone is powered by the Snapdragon 8 processor with 8/12 GB of LPDDR5 and storage of 128 GB/256 GB. This offers a boost in performance to compete with other premium 5G smartphones.
The real selling point might be the four cameras that were co-developed with Hasselblad. The cameras include three rear cameras of 48, 50 and 8 megapixels and a front 32 megapixel camera.
Additionally, the smartphone includes new charging with 80 W SuperVOOC and 50 W AirVOCC capabilities.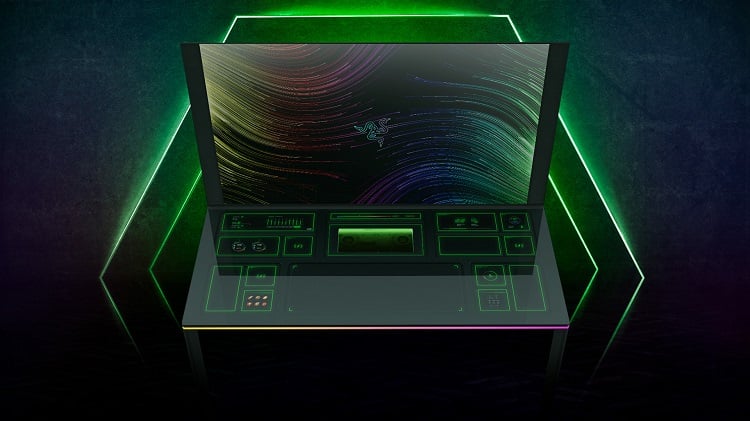 Is it a gaming tabletop or a work space with cool buttons and whistles? It can be both depending on the users. Source: Razer
Project Sophia
Razer, a maker of gaming accessories such as mice and keyboards, infamously debuts some crazy concepts at CES and this year was no different with the absurd Project Sophia.
What is billed as the first modular gaming desk, Razer said the desk could be used as a workspace for responding to emails or generating spreadsheets, but it could also be used for streaming or playing games on the internet.
Project Sophia includes a customized PCB with an Intel processor and Nvidia GPU. The desk is housed in a slim chassis that magnetically snaps in underneath the glass tabletop. It can then be detached to install new upgrades.
The OLED display on the device can be differentiated depending on the user to slot in a touchscreen, digitizers, tablets and other tools.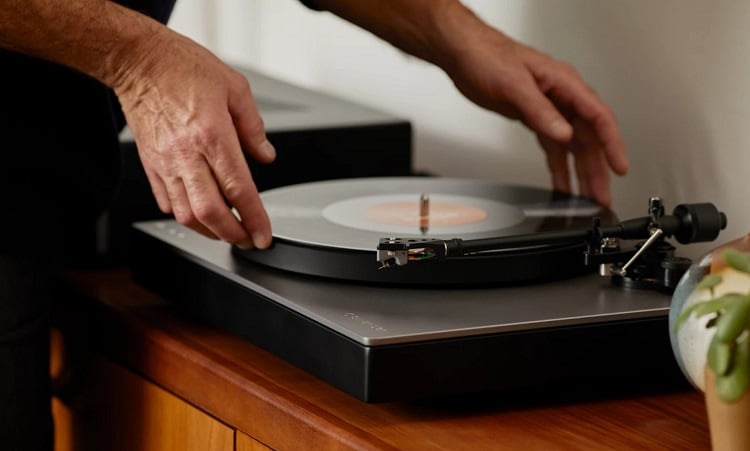 Turntables are still being manufactured and they are coming with latest technology such as Bluetooth and the ability to stream music. Source: Cambridge Audio
Bluetooth turntable
Old school is still alive and kicking at CES 2022 with Cambridge Audio releasing two new spinoffs of its original Alva turntable.
The Alva TT V2 is the second-generation version that comes with an improved tonearm with a detachable headshell, a switchable phono stage and Bluetooth support. The second version, the Alva ST, is a cheaper version of the turntable, but it supports aptX HD wireless high-resolution streaming.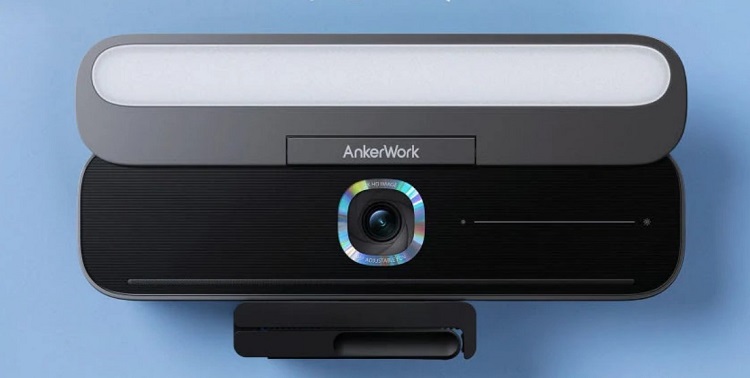 This webcam comes with its own lighting and speakers reducing the number of components needed for a professional or for live streaming. Source: Anker
Video bar
This is a new webcam from Anker that has an integrated light bar and built-in speakers so there is no need for additional lighting in some circumstances or sound issues. The device could be used for professionals who are now based out of the home or for streamers on social media and other platforms.
The AnkerWork B600 Video Bar packs a 2K sensor that supports up to 30 fps and AI technologies such as zoom, autofocus and adjustable field-of-view. The video bar costs about $220 and will be available later this year.