AXLOIE, a wireless sport earbuds brand, has unveiled its true wireless sport earbuds this week. AXLOIE launched its revolutionary AXLOIE S7 earbuds with internal storage for a truly phone-free running experience, as well as AXLOIE S6 heart rate monitoring earbuds for avoiding over-exercise and achieving a better workout management.
The AXLOIE S7 allows users to exercise in a phone-free way. The AXLOIE S7 has two more chipsets within the earbuds so it can store up to 245 songs without needing to be connected to another device or the internet.
The speaker's 10 mm dynamic driver unit design uses multi-layer high-hardness coating process diaphragms to achieve a balance of high, middle and bass. The earbuds come with Qualcomm aptX audio technology, a technology that compresses then decompresses audio between the source and the receiving device to achieve CD-quality audio.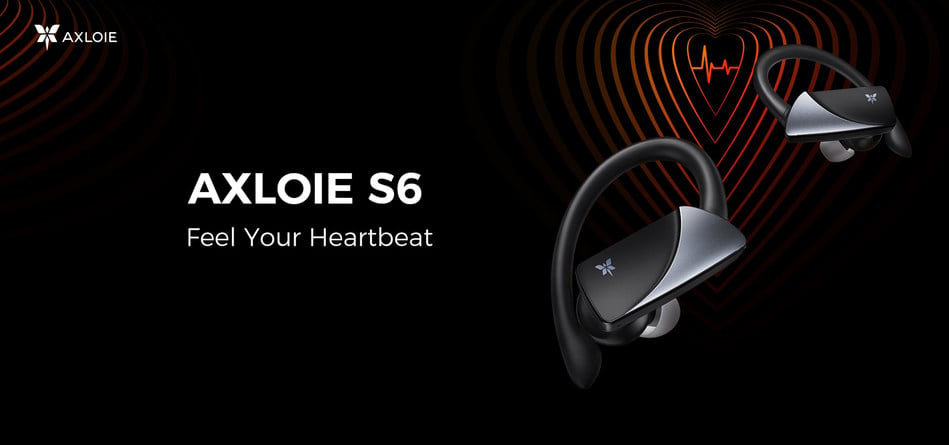 The AXLOIE S6 earbuds. Source: AXLOIE
For the highly motivated gym enthusiast, the AXLOIE S6 heart rate monitoring earbuds can help manage training goals. The AXLOIE S6 has integrated the functions of two ordinary devices — TWS earbuds and a heart rate monitor. The AXLOIE S6's in-ear precision heart rate monitor harnesses the infrared PPG technology to capture data. The data capturing enables the AXLOIE S6 to become a reminder of over-exercise, helping users to manage their workout plan.
Both pairs of buds are light, weighing 5 g. Users can download the AXLOIE app to track their activities and monitor progress.
The AXLOIE S7 and AXLOIE S6 also have high battery life, are sweat- and water-resistant, and offer a secure fit with AXLOIE's silicone ear hooks. Both products are available on the official AXLOIE website (AXLOIE S7 / AXLOIE S6) and on Amazon (AXLOIE S7 / AXLOIE S6) for $99.99.