With the new year brings the long-awaited CES 2023, also known as the most influential tech event in the world. There is no shortage of innovation or fun new gadgets and offerings for any niche tech enthusiast to get their hands on, and audio technology is no exception.
Motorola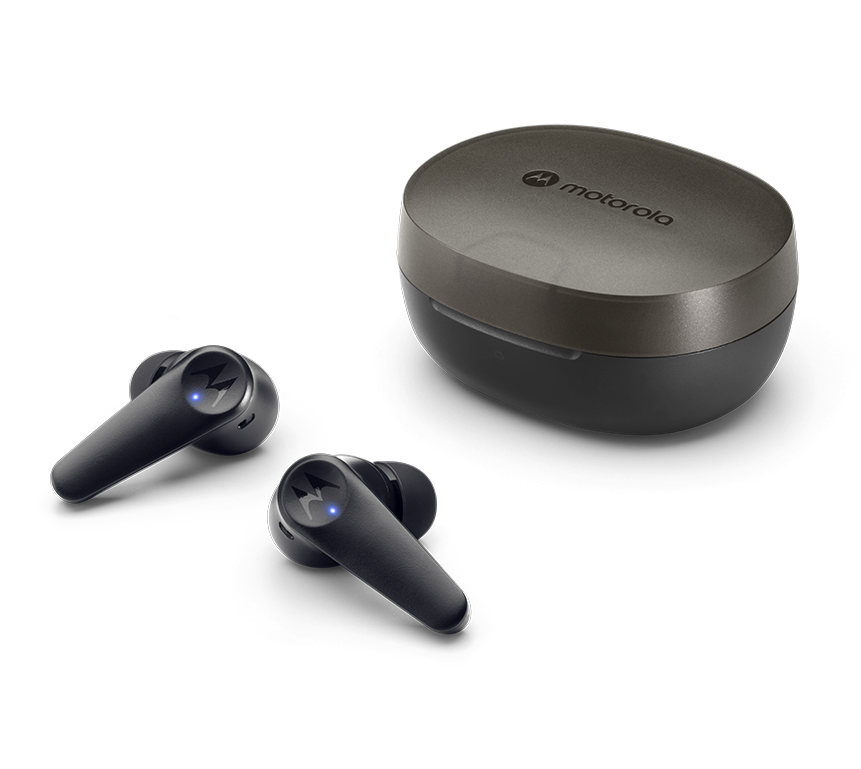 Snapdragon Sound is designed to deliver studio master quality music that streams straight from a mobile device. Source: motorolasound.com
MOTO BUDS 600 ANC is a true wireless earbud with Snapdragon sound technology that delivers superior sound for music and calls. Snapdragon sound technology combines the very best of audio, connectivity and mobile innovations to deliver high-resolution music, crystal-clear voice calls and lag-free gaming — all with superior connectivity and extended battery life. Snapdragon Sound is designed to deliver studio master quality, 24-bit, 96 kHz high-resolution Bluetooth music that streams straight from a mobile device, thanks to Qualcomm adaptive audio technology. The small but mighty earbuds will be available in January 2023.
Brane Audio
For those who enjoy breaking the rules, look no further than Brane Audio's mobile smart speaker debuting at the show. By breaking Hoffman's Law -- stating that in order to produce deep bass, a speaker must be either large or draw a tremendous amount of electrical power -- the Brane X is the first speaker in its class to include a subwoofer, producing 10 times the deep bass of comparable portable speakers, without increasing size or power consumption.
"It has taken a long time and hundreds of prototypes to get to where we are, but we are incredibly proud to deliver the biggest breakthrough in audio driver technology in the last century," said Brane Audio's CEO, Joe Pinkerton. "The Brane X represents a significant evolution for speaker technology, and one that can scale up to venue and festival-size systems or even down to earbuds. We're excited to be able to produce music the way it was truly meant to sound when artists recorded it in the studio."
Cleer Audio
Patrick Huang, CEO of Cleer Audio, said it best: "The new ROAM SPORT is geared for the active sports and exercise enthusiasts. It is feature-rich and works great for answering calls and enjoying your favorite podcast and music track, whether jogging or working out in the gym."
These lightweight, true noise-canceling earbuds offer exceptional audio performance and pair a Cleer+ mobile app for customization that includes playback settings, device controls and even firmware updates. The earbuds are also IPX4-certified sweat and water-resistant, making them superior to many alternatives. With a battery life of up to 20 hours and currently available, listeners can get in on the action now.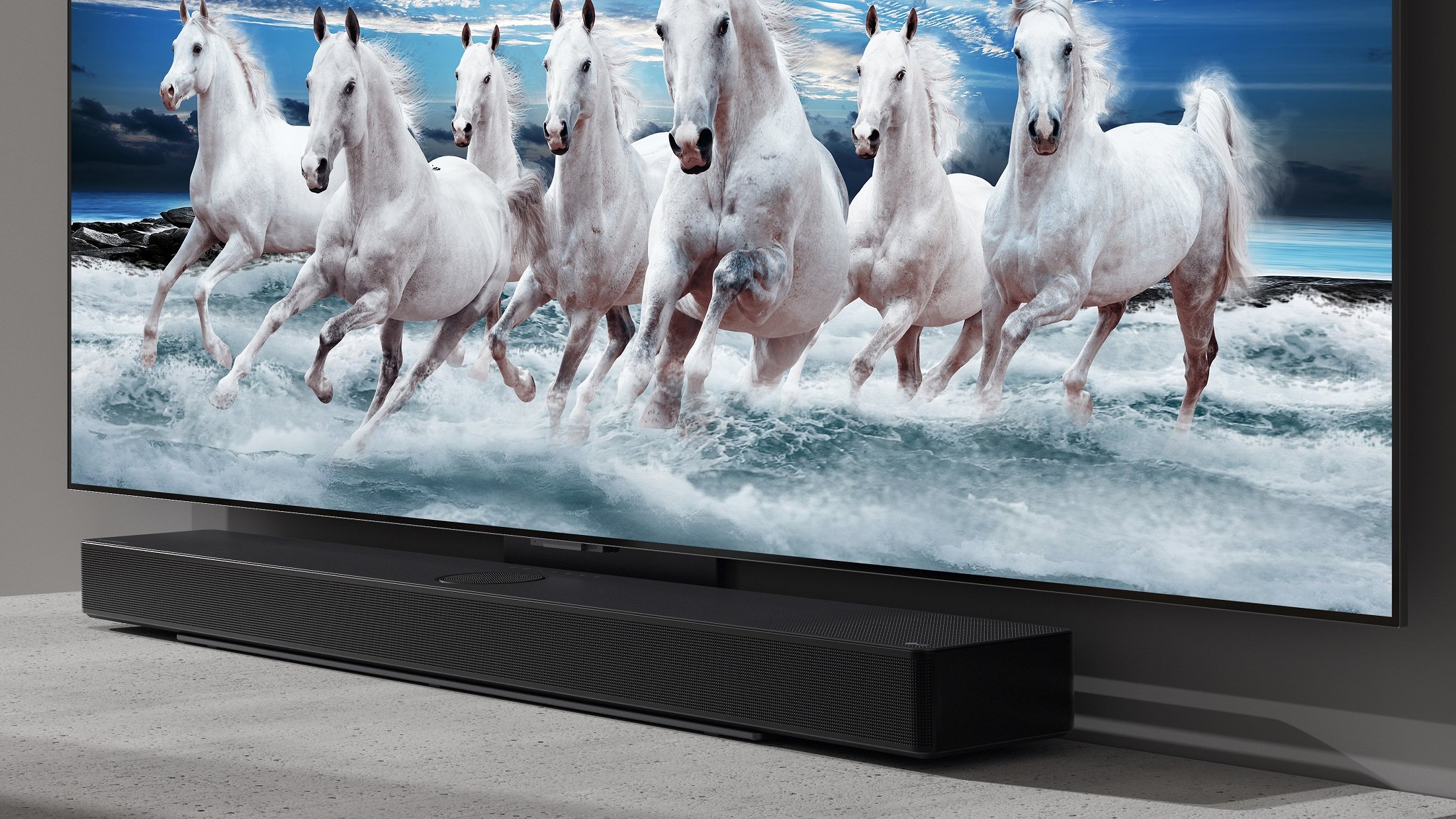 LG ensures an effortless integration between TVs and soundbars. Source: LG Newsroom
LG
LG has long since reigned supreme for audiophiles, and the latest and greatest soundbar collection will only further prove so. To create a wow-worthy home entertainment system, LG ensures an effortless integration between their TVs and soundbars. New features like WOW orchestra utilizes every single audio channel of both the TV and soundbar to create an expanded soundstage with improved height, depth and power. Cable-free connection for a true wireless experience coupled with a sleek, updated design are just some of what's to come for LG and the soundbar market while showcasing at CES.
Intel
Intel's latest announcement at this year's CES is an impressive suite of 32 new models of 13th gen Intel Core mobile processors. Among them, the H-series processors feature the first 24-core processor for a laptop. Gamers and creators will rejoice in more more storage, killer internet speeds and -- of course -- Bluetooth low energy (BLE) and Bluetooth 5.2 which allows multiple devices to connect while still drawing less power.
The processor powerhouse also announced 13th Gen Intel Core P-series and U-series mobile processors for people who want thin and light laptops with the same impressive suite of features including Iris X graphics, BLE audio, Intel Wi-Fi proximity sensing and more.
To stay on top of everything CES 2023, subscribe to the Electronics360 newsletter for free today.