UnitedSiC has launched four discrete devices based on its fourth-generation silicon-on-carbide field-effect transistor (SIC FET) technology platform.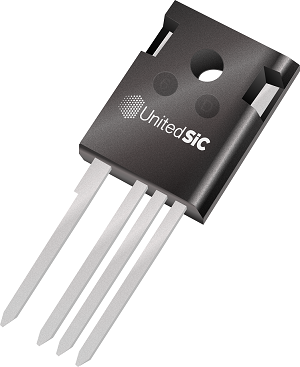 One of the recently released SIC FET devices. Source: UnitedSiCThe 750 V SiC FETs are geared for power applications across the automotive, industrial charging, telecom rectifiers, datacenter PFC and DC-DC conversion as well as renewable energy and energy storage.
The devices are available in 18 and 60 mohm options and surpass existing competitive SiC MOSFET performance whether running cool or hot as well as offer the lowest integral diode VF with reverse recovery for low dead-time losses and increased efficiency, UnitedSiC said.
The company said the devices offer more headroom and reduced design constraints. The VDS rating also makes the FETs useful in 400/500 V bus voltage applications.