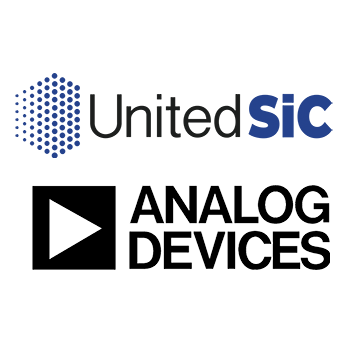 A new partnership has been announced between UnitedSiC and ADI.Silicon carbide (SiC) power semiconductor manufacturer United SiC took the occasion of the recent Applied Power Electronics Conference (APEC) in Anaheim, California, to announce a strategic investment and long-term supply agreement with integrated circuit maker Analog Devices Inc. (ADI).
"From our first meeting with the ADI Power team, they instantly understood the value of our SiC technology and the ease with which the devices could be scaled and utilized in their power platforms," said Chris Dries, United SiC president and CEO.
Devices based on wide-bandgap (WBG) materials such as SiC have been becoming more mainstream and cost-effective, as Dries recently discussed with Electronics360. For more than two years, ADI has been collaborating on SiC-based products and devices with Dries' company in the interest of strengthening its analog power portfolio.
"We have been actively following the development and progress of silicon carbide technology and devices. We found UnitedSiC's FET technology to be ideally suited for ADI's high performance power platforms and our pursuit of additional high voltage applications," added Steve Pietkiewicz, senior vice president of power products at ADI.