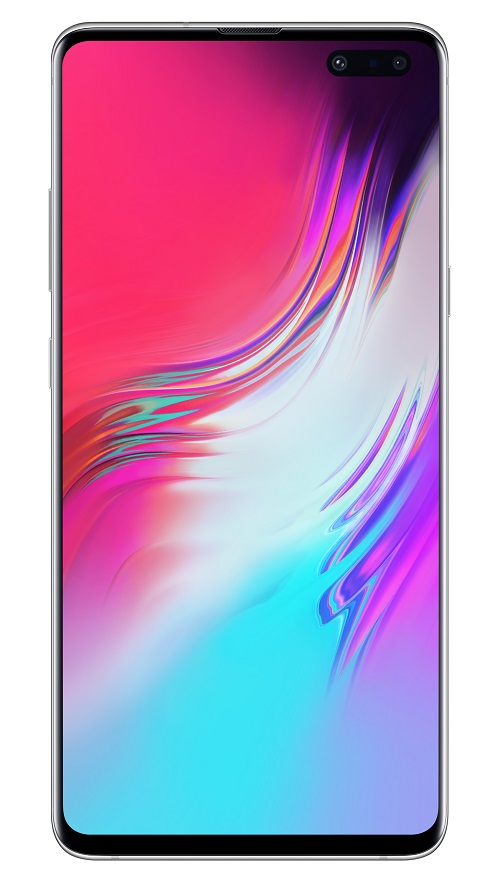 The Samsung Galaxy S10 5G smartphone. Source: SamsungSamsung Electronics has introduced its new 5G smartphone, the Galaxy S10 5G. The device will initially be an exclusive for Verizon customers ahead of a wider launch later this year.
The Galaxy S10 5G is among the first of numerous anticipated 5G smartphone launches of 2019. 5G will likely be faster and allow for greater data transfer and lower latency than the current 4G cellular generation.
Samsung's 5G device is expected to have a larger screen and longer-lasting battery than the companion S10 Plus smartphone and will go on sale in the first half of 2019 on Verizon's 5G ultra-wideband near radio (NR) network.
The smartphone will include a 6.7-inch curved Cinematic Infinity Display and Samsung's 3D depth camera for 3D image capture to support augmented reality apps.
While 2019's 5G service may not be much faster than 4G speeds in general, Samsung said the Galaxy S10 5G will be 20 times faster than 4G, allow for mobile hot-spotting, 4K video calling and fast streaming and download speeds.
In addition to bringing the S10 5G to the U.S., Samsung is partnering with mobile network operators in Europe as well, including Deutsche Telekom, EE, Orange, Sunrise, Swisscom, TIM, Telefonica and Vodafone.
In order to take advantage of the 5G speeds, however, customers will have to live in an approved launch city. Verizon and T-Mobile said they plan to bring 5G service to 30 cities this year but have yet to name those cities. AT&T has already launched a version of its 5G network in 10 cities, although it is debatable if this is true 5G or just enhanced 4G. Sprint recently sued AT&T over the issue, claiming it is deceptive advertising.