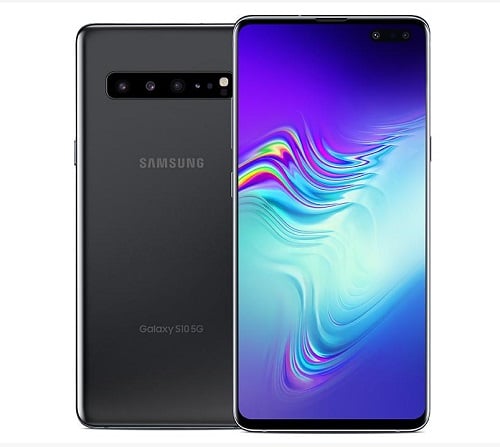 Samsung's Galaxy S10 5G smartphone is now available for pre-order. Source: Verizon Verizon has announced 20 U.S. cities that will be getting 5G wireless cellular technology in 2019.
Verizon has so far activated 5G networks in Minneapolis and Chicago. The 20 additional cities include: Atlanta; Boston; Charlotte, North Carolina; Cincinnati; Cleveland; Columbus, Ohio; Dallas; Des Moines, Iowa; Denver; Detroit; Houston; Indianapolis; Kansas City, Missouri; Little Rock, Arkansas; Memphis, Tennessee; Phoenix; Providence, Rhode Island; San Diego; Salt Lake City; and Washington D.C.
Verizon said earlier it would deploy 5G ultra-wideband networks to 30 U.S. cities in 2019, meaning more city deployment announcements are coming. Verizon also plans to introduce 5G home broadband internet service in some of these markets as well.
Verizon's 5G ultra-wideband technology uses new radio (NR) technology that will eventually deliver up to 10 times the speed of 4G LTE, although that will not happen in 2019. Verizon confirmed that the ultra-wideband service will only be available in parts of these cities. When a user enters a part of the city without 5G service, it will hand over coverage to its 4G LTE network. It is remains unclear how the 5G to 4G handoff will occur, or if it will affect cellular service.
Pricing released
For a limited time, Samsung's Galaxy S10 5G will be exclusive to Verizon. Later, it will be offered by T-Mobile, Sprint and AT&T.
The smartphone includes a 6.7 in active-matrix organic light emitting diode (AMOLED) display and a pro-grade camera system, with six lenses including a 3D depth-sensing camera that uses time of flight technology.
Verizon also confirmed pricing for its 5G with a $10 service fee waived for the first few months. The Samsung Galaxy S10 5G is now available for pre-order at a price of $1,300 for the 256 GB version and $1,400 for the 512 GB version. Verizon expects the smartphones to be in stores in May. Verizon is also offering a path to upgrade to 5G, with existing customers getting a $450 trade-in for a Galaxy S10 5G through a device payment plan.