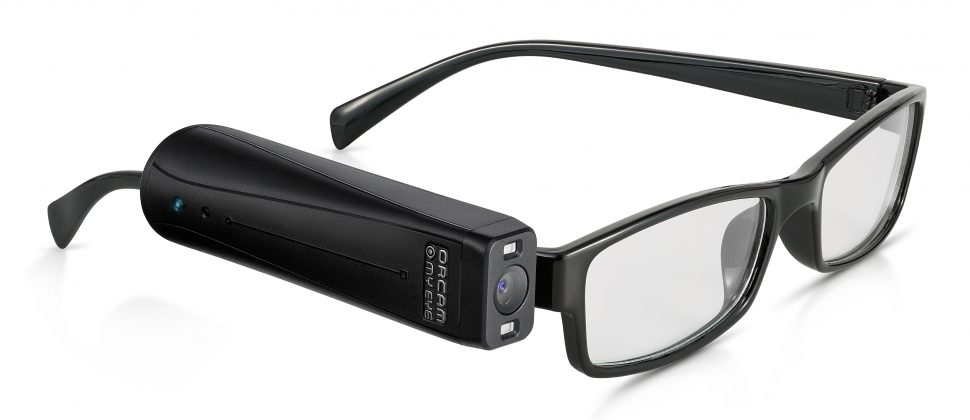 The OrCam MyEye device allows the blind and visually impaired to see. Source: OrCam/Chris Lewis
OrCam MyEye technology allows the blind and visually impaired to experience the world around them and regain their independence. With OrCam, the wearer can read newspapers, books, signs, labels on consumer products, identify currency and even read text on a computer or smartphone screen anytime and anywhere. MyEye comes equipped with facial recognition capabilities, allowing the wearer to identify friends and family.
OrCam MyEye 2 weighs .79 ounces and attaches to the wearer's own glasses with a small magnetic clip. Simple hand gestures like touching or swiping, or pointing to text, control the small unit. MyEye 2 also includes color recognition. It can read red and green signals at pedestrian crossings or help identify the colors of clothing. OrCam's MyReader device has the portable reading functionality of the MyEye devices, but without the extras.
OrCam is partnering with the Florida Vision Technology Center to demonstrate OrCam MyEye and MyReader at two Florida events this September and October. One demo event will be held at the Florida Vision Technology Center's flagship store in central Fort Lauderdale on September 13th, and the other at their newest Largo location (inside the Lighthouse of Pinellas) on October 4th.