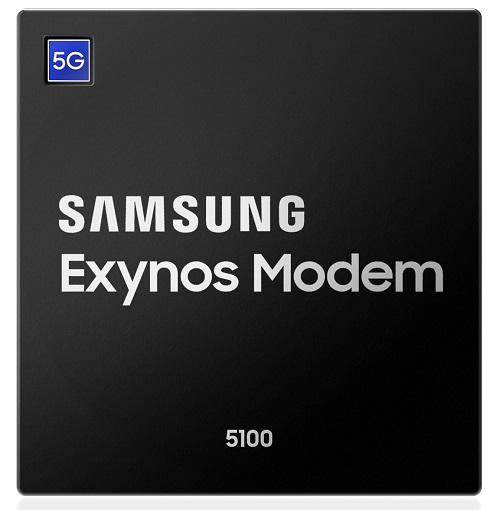 The Exynos Modem 5100 5G modem that will be available later this year. Source: SamsungSamsung Electronics has introduced what it claims is the first 5G modem that is fully compatible with the 3rd Generation Partnership Project (3GPP) Release 15 standard.
Built on 10 nanometer process technology, the Exynos 5G modem supporting the 3GPP standard is the most up-to-date specification for 5G New Radio (5G-NR). Samsung said it has conducted over-the-air 5G-NR testing under a wireless environment using a 5G base station and 5G end-user equipment prototype embedded with Exynos Modem 5100.
The test simulated real-world cellular network conditions to ensure faster development and commercialization of 5G mobile devices that adopt the modem. Samsung said it is also working with global mobile carriers to bring 5G mobile communications to market quickly.
The Exynos Modem 5100 supports both sub 6 GHz and mmWave spectrums specified in 3GPP's 5G standard as well as legacy networks such as 2G, 3G WCDMA, TD-SCDMA, HSPA and 4G LTE in a single chip. Samsung said this single-chip configuration will help maximize data transmission efficiency and reliability between communication networks as 5G is first deployed over existing network infrastructures.
The modem delivers a maximum downlink speed of up to 2 Gbps in 5G's sub-6 GHz setting and 6 Gbps in mmWave settings, which Samsung said is about 1.7 and five times the data transfer speeds of its predecessors.
The Exynos Modem 5100 with radio frequency IC (RFIC), envelope tracking (ET) and power management IC (PMIC) solutions will be available by the end of 2018.