University of California at Irvine engineers have developed an invisible material inspired by camouflaging squids that float around our oceans. The material changes how it reflects heat, smoothing and wrinkling after being stretched or electrically triggered, making the material invisible to infrared night vision tools.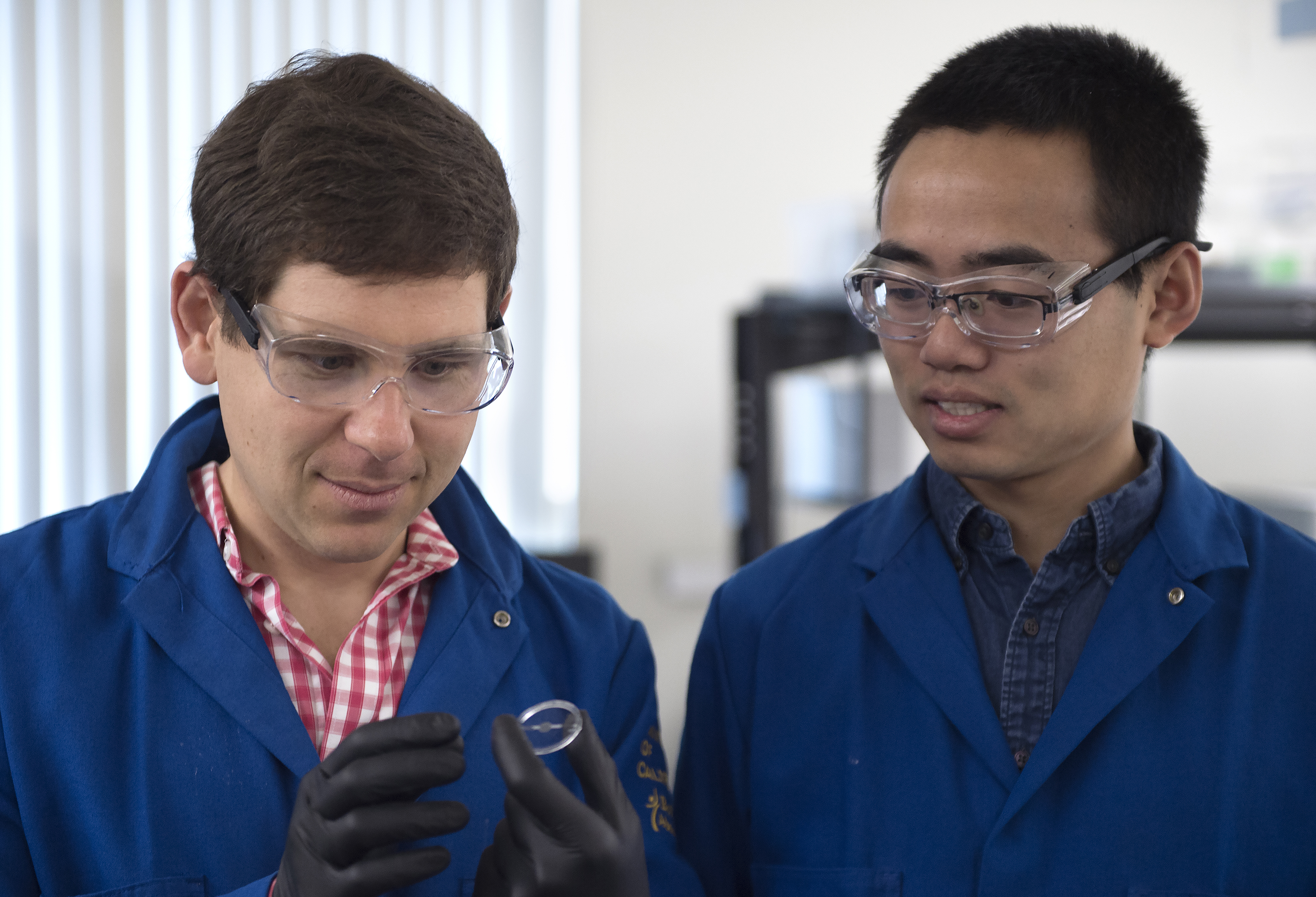 UCI engineering professor Alon Gorodetsky and doctoral student Chengyi Xu have achieved a breakthrough, inventing a stretchy new material modeled after both squid skin and Hollywood dinosaurs with remarkable properties.(Source: Steve Zylius / UCI)
"Basically, we've invented a soft material that can reflect heat in similar ways to how squid skin can reflect light," said corresponding author Alon Gorodetsky, an engineering professor. "It goes from wrinkled and dull to smooth and shiny, essentially changing the way it reflects the heat."
There are many potential uses for this new material. The military can use this material to camouflage their troops. It can also be used as insulation for spacecraft, storage containers, emergency shelters and more.
"We were inspired both by science fiction and science fact - seeing dinosaurs disappear and reappear under an infrared camera in 'Jurassic World' and seeing squid filmed underwater do similar things," said Gorodetsky. "So we decided to merge those concepts to design a really unique technology."
This material is made out of aluminum, plastic and sticky tape. It can transform from grey and wrinkled to a glossy surface with just a simple pull or voltage zap.
The team looked at how squids can change their skin to blend into its environment as inspiration for the new material. They created prototypes and, after thousands of tests, the prototypes worked. The next step for the researchers is to create large-scale versions of this material for commercial use.
The paper on this research was published in Science.