Researchers from North Carolina State University have created an ultrathin stretchable electronic material that is gas permeable. The material is designed for use in biomedical devices and wearable electronics.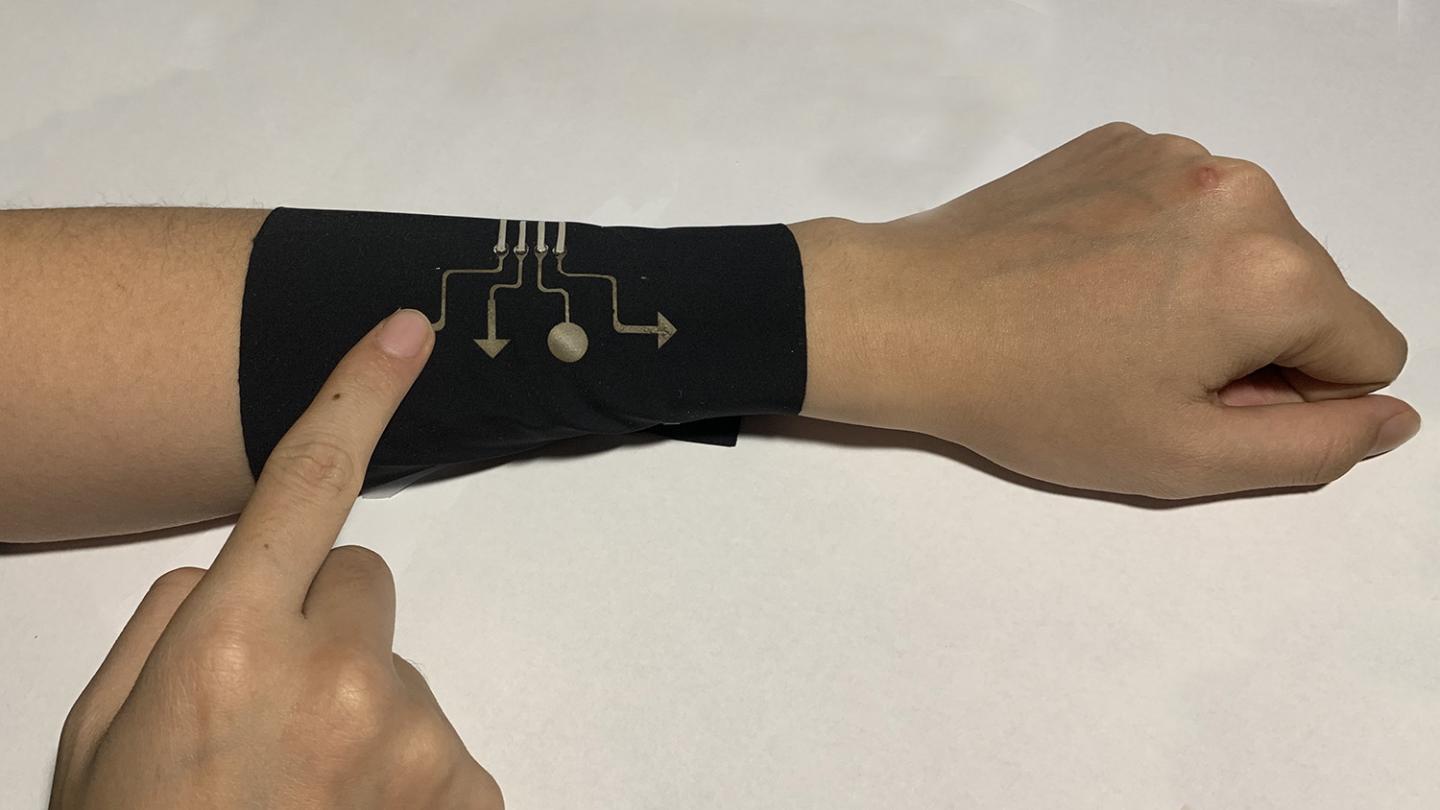 The sleeve pictured here incorporates breathable electronic fabric making it both comfortable and able to function as a video game controller. Source: Yong Zhu, NC State University
Gas permeability allows sweat and volatile organic compounds to evaporate away from the skin, making them comfortable for long term wear. Without gas permeability, wearables can cause skin irritation and be uncomfortable to wear for long periods of time.
The method, called the breath figure method, is simple and easy to scale up. The breath figure method creates a stretchable polymer film with even distribution of holes. The film is coated by dipping it in a solution that contains silver nanowires. The material is heat pressed to seal in the nanowires in place.
The result is a film that is a good combination of electric conductivity, optical transmittance and water-vapor permeability. It also has excellent stability when exposed to sweat and long term wear. The material is a few micrometers thick, which allows it to have better contact with the skin and better signal to noise ratio.
The team created and tests prototypes for two representative applications. The first was skin mountable dry electrodes for electrophysiologic sensors with multiple applications, like measuring EEG and ECG signals. The second was a textile with integrated touch sensing for human-machine interfaces used as a wearable textile sleeve with porous electrodes for playing computer games.
A paper on the new material was published in ACS Nano.