The annual Consumer Electronics Showcase (CES 2018) may be over but the long-lasting effects will continue to ripple throughout 2018 as the products shown at the show begin to be rolled out for people to actually use.
While smartphone accessories are not the largest featured item at the show generally (some vendors wait for Mobile World Congress), there were still innovative products that were announced at the show in order to ease the use of consumers' most used device, the ubiquitous smartphone. Here are some of the more interesting accessories we found at the show.
1) Royole Selfie Stick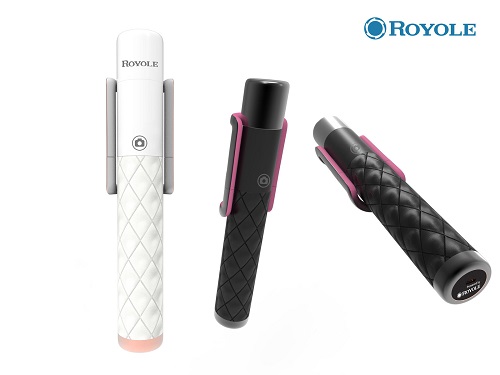 Unlike other selfie sticks, this has sensors that wrap around the device enabling camera functions. Source: RoyoleWinner of one of the CES Innovation Awards, the Royole Selfie Stick is no ordinary camera mounting device because instead of traditional buttons, multi-functional sensors wrap around the device allowing for easier control of all camera functions on a smartphone such as focus, filter selection, front and rear camera selection, recording, shutter and more.
The Selfie Stick comes in five different colors for customization, has a leather design, is lightweight and comes in a bag for easy transportation.
2) iOttie Fast Charging Pad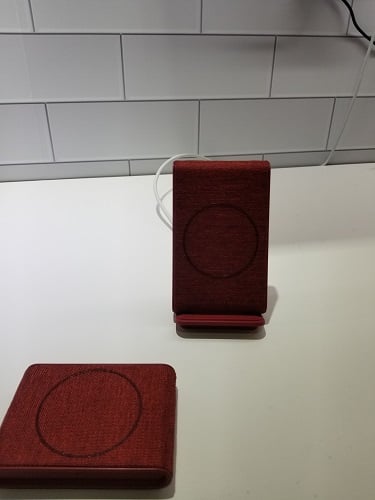 This wireless charging pad can either be placed horizontally or vertically.Fast wireless charging pads have come a long way since the days when you needed a magnet on either end in order to charge your smartphone. While those still exist, there are some like the iOttie Fast Charging Pad that don't require anything but for you to lay your phone on top of it. Better yet, the charging pad has a fabric exterior with numerous colors to match user's home décor. It also comes in either a flat horizontal configuration or a vertical configuration so you can use the phone while charging. The pad features Qi wireless fast charging technology, heat reduction modifications and an additional USB-A power port for support of an extra smartphone.
While at CES, I actually charged my phone on top of one while I got a demo of the technology. I didn't need to do anything other than to place the phone on the charger (I have a Samsung S8+). The charging pad is scheduled to be available sometime in the first quarter of this year.
3) DJI Osmo Mobile 2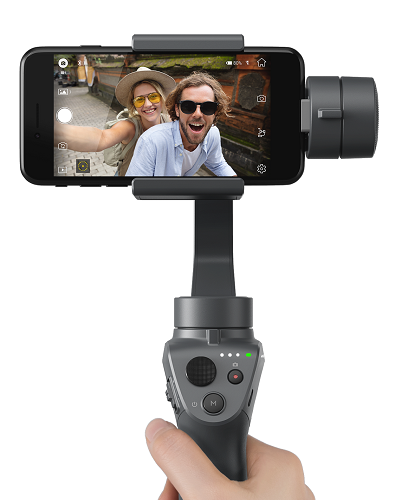 The Osmo Mobile 2 helps to take stable video and photos. Source: DJIAs cameras have become an extremely important aspect to smartphones (some people buy phones purely on the camera capabilities alone), so have the accessories for the camera inside the smartphone. Much like the Royole Selfie Stick helps to take more stable and awesome photos, the DJI Osmo Mobile 2 is a stabilization platform for capturing smooth video and HD panoramic photos.
DJI, best known for its drones, has quietly been making a big push in the smartphone accessory market and the Osmo Mobile 2 includes a three-axis gimbal to cancel out the movement in three directions even when your hands shake or wobble. The device is made of modified nylon and features a folding design so it is compact enough to be portable. The Osmo Mobile 2 retails for $129 and is slated for availability beginning in February.
4) GekkoPod Camera Mount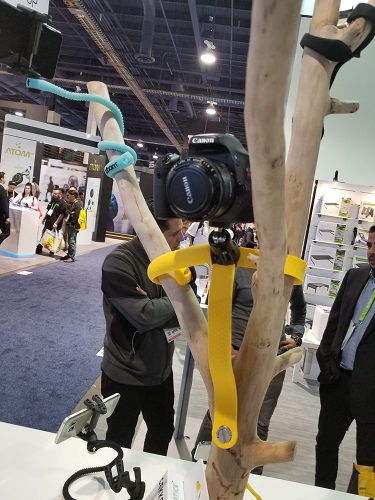 This smartphone mount can attach to any surface.Continuing the theme of cool stuff you can mount your smartphone, the GekkoPod mount allows you to place your smartphone on virtually any surface. A tree, a pole, your arm, wherever. It has four flexible arms that adhere to any surface. It even has a screw so you can permanently mount it to a surface if you want further stability.
An optional remote shutter Bluetooth adapter is available for smartphones as well as GoPros. The accessory retails for about $21 and is available now.
5) Nomad Wireless USB HUB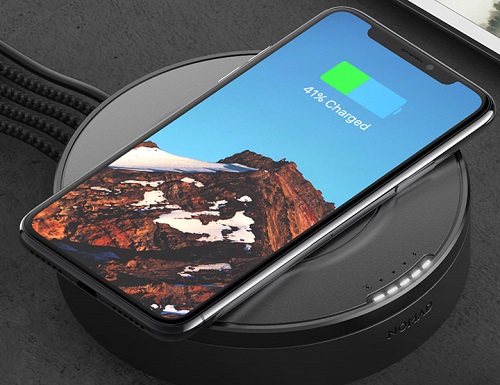 The Nomad USB hub can charge up to five devices at once. Source: NomadNot only is this cool smartphone accessory a fast wireless charging station but it also includes a set of USB charging hub ports underneath it. That means you can charge not just your smartphone, but up to five devices at once and the cables are all designed to be hidden under the rubber top of the device.
There are four high-powered USB ports and a cable-routing passage for cable management, along with LED charging indicators and an ambient light sensor that dims the LEDs at night. Who doesn't need more ports in a device that minimizes cable clutter? Add to this a wireless charging port and this is one handy device in a compact form factor. The Nomad Wireless USB Hub is available now priced at $79.95.