Royole Corporation will be showcasing its full line of Flexible+ flexible display and sensor technologies at CES 2019.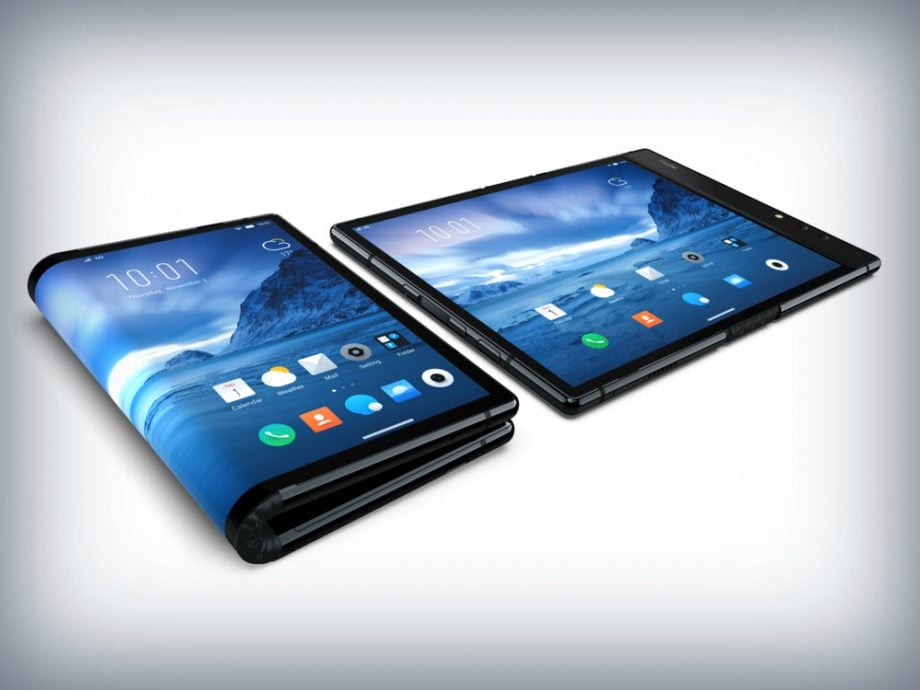 Royole's FlexPai foldable smartphone. Source: Royole
Royole will be demonstrating its fully flexible displays for the first time at CES 2019. The live demos will include a preview of FlexPai, their foldable smartphone with a flexible display introduced in October.
FlexPai's screen cannot be cracked or easily scratched -- a major advantage for a smartphone screen. When unfolded, FlexPai supports split-screen mode, multi-tasking and dragging-and-dropping across applications. It also automatically adjusts screen sizes.
FlexPai uses Qualcomm's latest Snapdragon 8-series flagship SoC, and their 7 nm process SoC. The camera has a 20-megapixel telephoto lens, and a 16-megapixel wide-angle lens, that can be used for both normal photo shooting or taking a selfie, with dual view camera mode. Fast-charging is powered by the company's Ro-Charge technology.
Royole's patented flexible displays are thin, lightweight and bendable, creating unique functionality and new applications. The displays are produced at Royole's quasi-G6 mass production campus in Shenzhen, China.
Royole will be a featured exhibitor at CES 2019. Learn more about the new products on the Royole site.