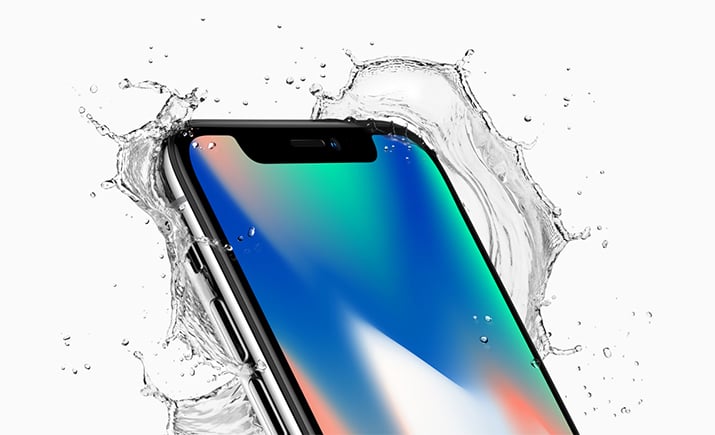 The iPhone X features water and dust resistance. Source: Apple Inc.Thanks to a widely-publicized leak, Apple wasn't able to keep it a secret — but the iPhone X is still big news from the September 2017 keynote.
On its website, the company says that its vision has always been "to create an iPhone that is entirely screen." Its all-glass design is evidence of that goal. The new device features a 5.8-inch, high dynamic range OLED display with advanced color management and ambient light sensing that makes for a "paper-like" viewing experience.
The 7-megapixel "TrueDepth" front camera can create selfies with blurred backgrounds and, in the realm of the somewhat silly, analyze muscle movements to mirror user expressions with animated emoji characters, or "animoji." On the back, dual 12-megapixel cameras with optical image stabilization enable optical zoom for both wide-angle and telephoto shots. Digital zoom is supported at rates up to six times for videos, 10 times for photos. Beta-mode "Portrait Lighting" enables depth sensing and precise facial mapping to create studio-quality lighting effects.
Other features include surgical-grade stainless steel; water and dust resistance; wireless charging via AirPower mat (sold separately, and available in 2018); and facial recognition security. The "Face ID" feature even uses machine learning to adapt to physical changes in a user's appearance over time.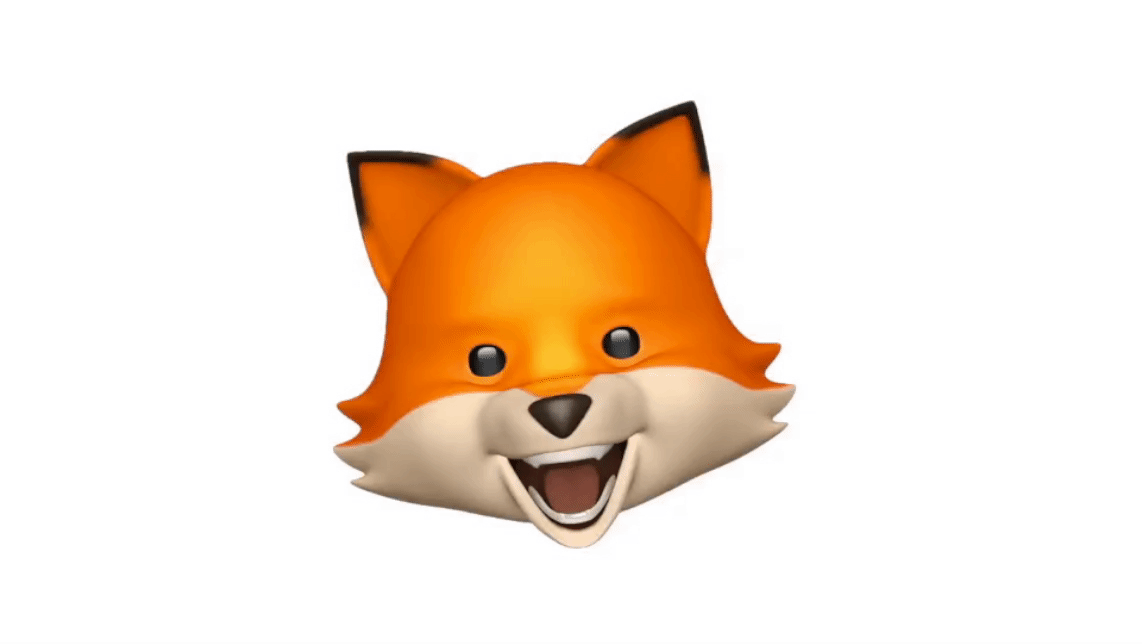 Just what you always wanted: the ability to record and send 'animoji' messages that mirror facial expressions. Source: Apple Inc.
There's also an all-new operating system, iOS 11, with features like language translation via Siri and the ability to send money via text message. A "Move to iOS" app is designed to encourage you to ditch your Android phone and move "all your important stuff" over to an iOS device.
Oh, and lest you think that all these fancy improvements will drain your juice in seconds flat, Apple says that iPhone X's second-generation performance controller and custom battery design will provide up to an additional two hours between charges, compared to the iPhone 7.
The iPhone X will be available for pre-order beginning Friday, Oct. 27. In-store availability begins a week later, on Friday, Nov. 3. Starting price is $999.00.