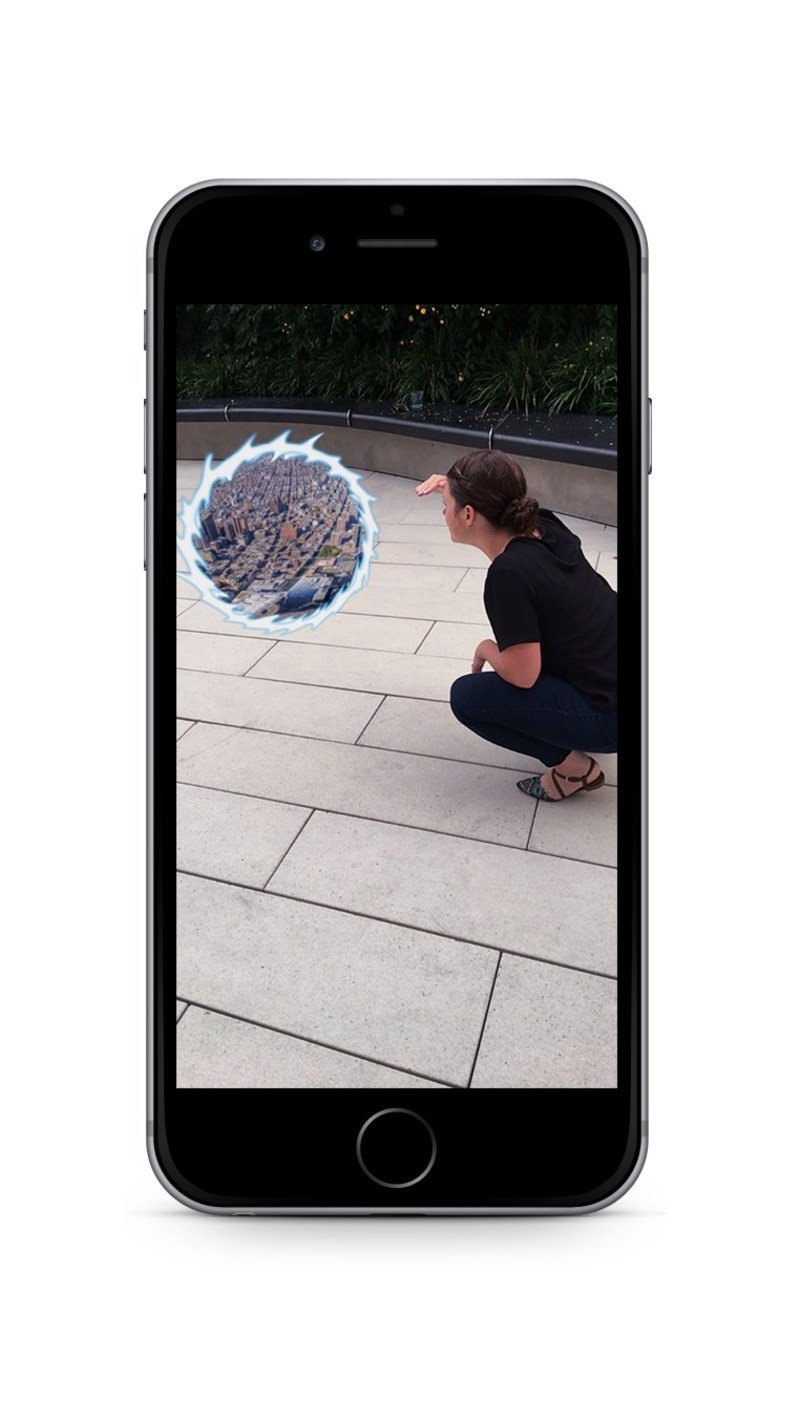 THE BOX AR app. Source: 8ninths
Augmented and virtual reality studio, 8ninths, has launched a futuristic mobile augmented reality (AR) app, the BOX AR. The app is one of the first to leverage ARKit for iOS11 and will introduce AR to the masses with interactive daily content. Apple iPhone users can download the app in the Apple App Store when iOS 11 is released.
The BOX AR aims to recreate the excitement of receiving and opening a mysterious gift in a virtual format. Each BOX is a short-form, high-impact mobile AR experience and every 24 hours new content is delivered. Inside each box, users can find collectible characters, entertaining dioramas, interactive pets, art tools, environmental transformations, portals to another world and more. Daily content is collected and stored for later interaction, contributing to a library of augmented objects that can be assembled to create custom scenes, tell a story, pull pranks on friends and embellish everyday reality. Video and photo features allow users to capture creations and share to their social media accounts.
When iOS 11 launches, people will be able to instantly access AR content directly from their iPhone. The upgrade will allow all iPhone models 6s and upward, all iPad Pros and the 2017 9.7-inch iPad with AR capabilities using ARKit technology.
To learn more about the BOX AR, visit 8ninths.