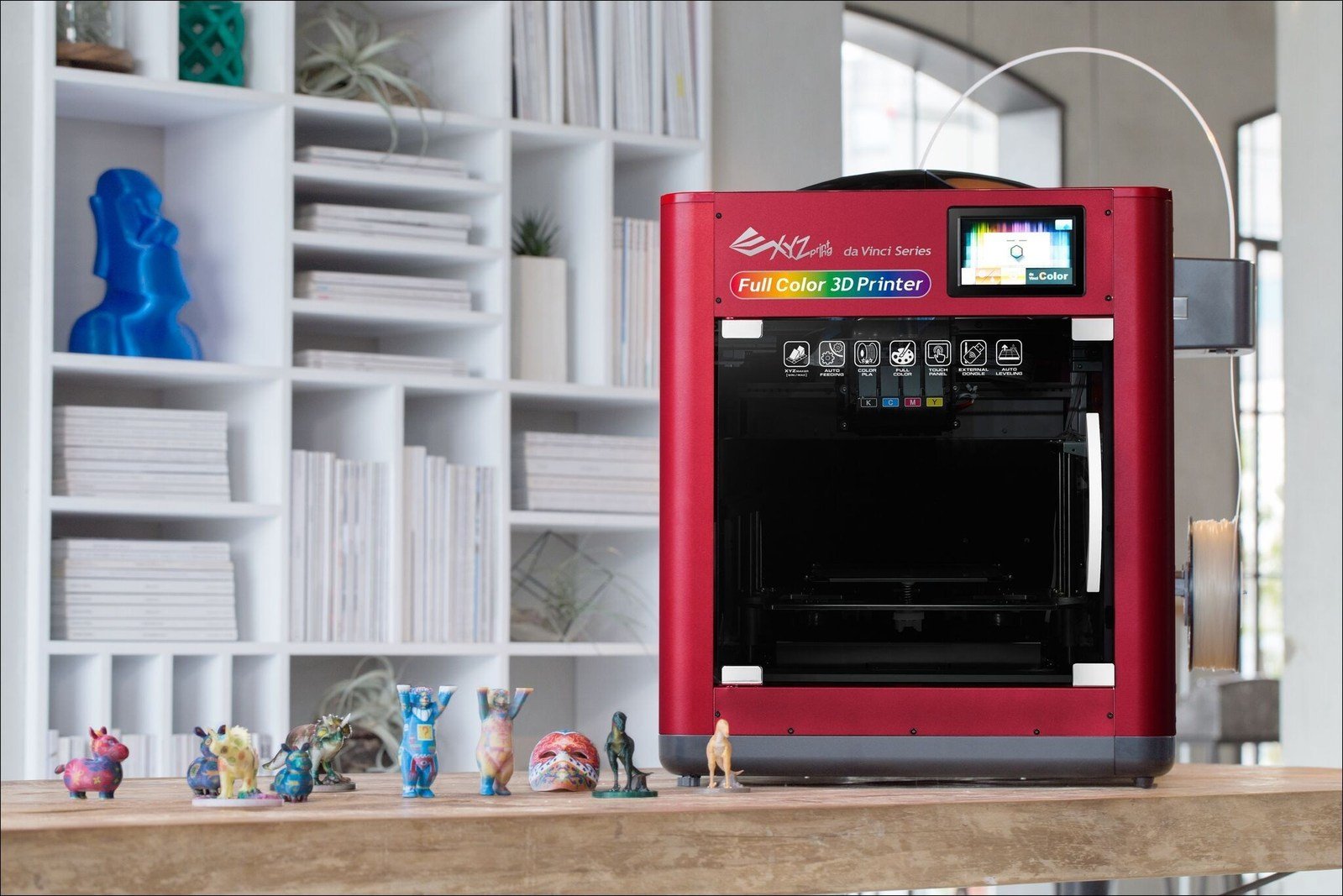 The da Vinci Color—a 3D color printer from XYZprinting. Source: XYZprintingXYZprinting is releasing a new era of full-color 3D printing with the da Vinci Color 3D printer, the world's first full-color 3D printer that uses 3DColorJet technology. This printer combines inkjet printing with the fused filament fabrication (FFF) 3D printing process.
The industry's ultimate 3DColorJet solution enabled the da Vinci Color to mix and fire CMYK color droplets onto PLA filament for accuracy and precision. The printer's technology achieves the full-color spectrum of 16 million color possibilities across the printed layers in finished 3D products. The technology combines color detail, which has been perfected in inkjet printing with professional 3D printing technology.
The da Vinci Color has been designed to work seamlessly with features like XYZprinting's hands-free auto calibration, EZ removable print bed and a 5-inch color LCD screen. XYZprinting's CMYK ink cartridges integrate with the da Vinci Color and guarantee compatibility and color quality for each print. The print bed permits a 7.9 in. x 7.9 in. x 5.9 in. build volume and the printer is desk friendly. The printer also includes an effective, non-toxic filtration system.
This printer can produce prototypes of animation or movie models in true colors that can be used immediately after printing. Architects and designers can help their clients picture the final product by printing scaled down models, miniature landscapes, people, prototypes and more. Small business owners can stand out or start a 3D printing business using this color 3D printer. The products are ready for use after printing, so users don't have to spend time or money on post printing treatments. Schools and teachers can use the 3D printer in their classrooms. Pop culture fans can print out their own models of their favorite characters in color. There are many possible uses for this color 3D printer.
To learn more about this new 3D printer, visit XYZprinting.