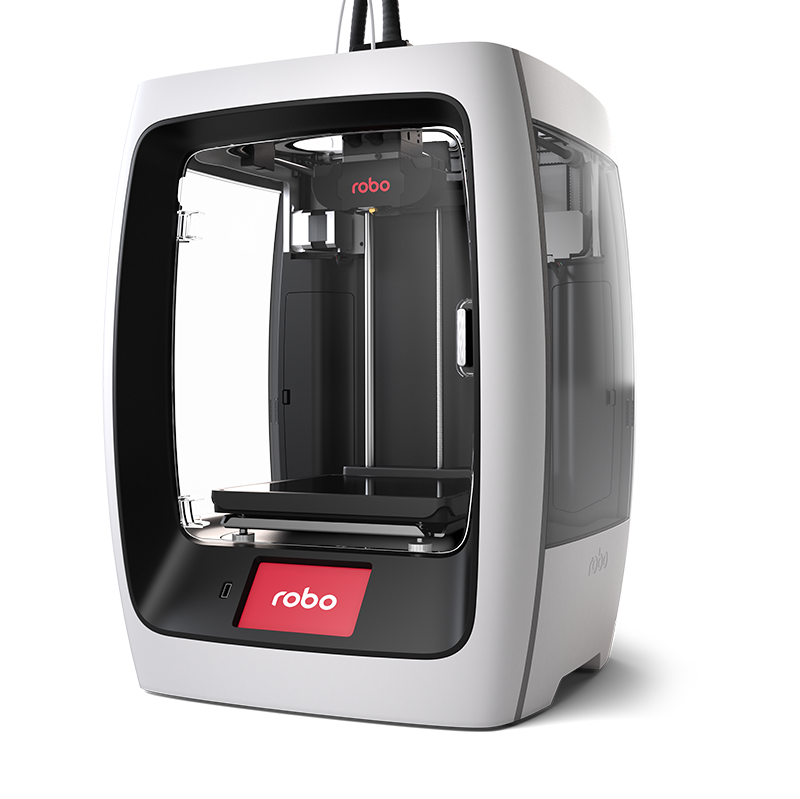 The Robo R2 3-D Printer. Image credit: Robo 3DRobo 3D Limited announced the full availability of its Robo R2 high-performance smart 3-D printer with Wi-Fi. It is available at Amazon and select big box retailers like BestBuy, as well as at the Robo 3D site. According to Robo 3D, all orders will ship within 24 hours and will cost $1,499.
The Robo R2 is the latest printer in the Robo product lineup. It is engineered with a set of wish-list features for serious makers and a wide range of professional uses. The printer had an initial production run in early 2017 only for its Kickstarter backers.
It was Robo 3D's goal to create a feature set and functionality in this 3-D printer that redefined the 3-D printing industry. They wanted to make a 3-D printer accessible to people of all backgrounds and skillsets, and easy to use for people new to 3-D printing.
The printer has a high-performance feature set. It has Wi-Fi connectivity, an 8" x 8" x 10" print size, heated print bed, fast print speed, on-board camera, built-in 5" color touchscreen, automatic self-leveling and can print over 30 types of material and filaments.
This Robo R2 printer won the 2017 CES Best of Innovation Award: 3-D Printing and the 2017 Good Design® Award in the Product Design category.