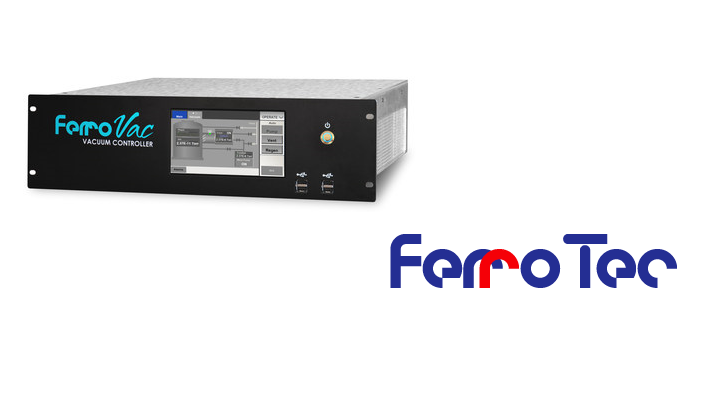 Source: Ferrotec Corporation
Electron beam evaporative coating system manufacturer Ferrotec Corporation has introduced its new FerroVac vacuum controller, an advanced integrated solution to manage vacuum system processes. When combined with the Temescal EBC Electron Beam Controller and a Temescal power supply, the FerroVac controller enables legacy manual-controlled systems to be automated with full system-level control of vacuum pump and e-beam functions.
A vacuum chamber provides the initial environment for many precision technologies, both in experimental and production manufacturing. Managing that environment requires control of the pump and vents, as well as the vacuum gauges used to measure chamber status and create a feedback loop. The FerroVac controller integrates this functionality into a programmable device with a touch-screen interface.
According to Ferrotec, the new controller is ideally suited for e-beam deposition systems, but is also an effective solution for controlling virtually any vacuum system — regardless of the processes taking place inside the vacuum chamber. The device streamlines processes, integrates discrete control processes and simplifies system wiring and connectivity.
Referring to the ability to automate manual-control systems, Temescal sales director Imran Amirani said, "It's like adding an auto-pilot to your vacuum processes."
More information can be found here.