With the glass-to-metal seals market size expected to continue to grow for the foreseeable future, it's important to understand the requirements for developing high reliability microelectronics packaging. Glass-to-metal seals are extremely important in some critical applications within aerospace and defense, medical devices and the automotive industries. Engineered to perform reliably in harsh operating conditions, glass-to-metal seals can withstand extreme temperatures, moisture, pressure or chemicals. They can also fulfill requirements for longevity, performance, and efficiency improvements. Equipment capabilities including precise temperature controls up to 1,000° C and advanced custom fixture design are required for a precision,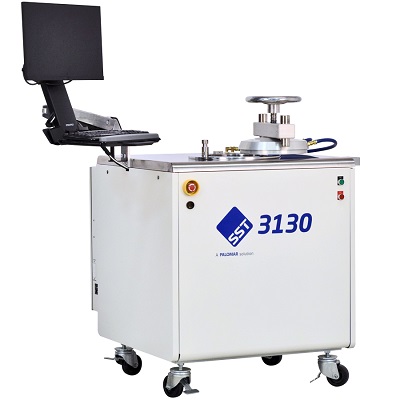 Source: Palomar Technologieshigh-quality package.
The SST 3130 vacuum pressure furnace is a deep chamber resistive heat vacuum and pressure furnace for void free solder joints without the use of flux, resulting in high reliability electronic components. The system provides precise automatic control of heating to 1,000° C and cooling in an inert gas environment from vacuum levels of below 50 millitorr to pressures up to 60 psig. It can be used in both production and research environments for flux-free soldering, brazing, annealing and glass sealing of components and packages for microelectronic applications.
To learn more, download the SST 3130 brochure.