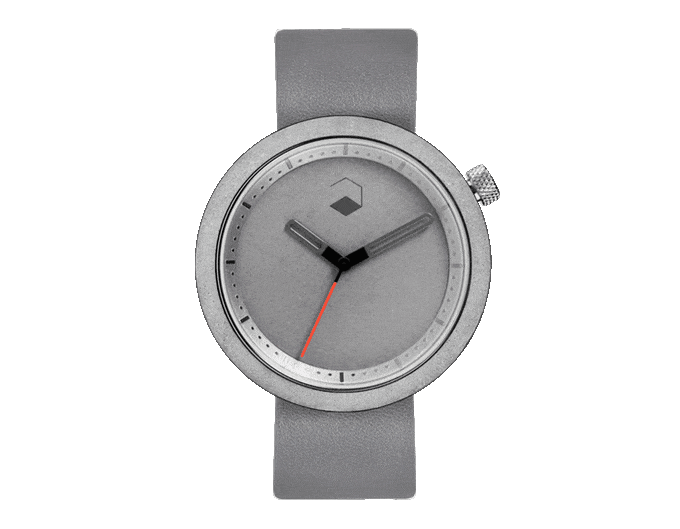 Concrete. It is one of the most versatile building materials used all over the world in the construction of buildings, driveways, house foundations, walls and much more.
But now one company, Aggregate Watches, is using the material for an entirely new product—a watch.
Why use concrete for watches? The company says it wanted to use an unconventional material so that it shows off the watch's personality while at the same time offering a different, lightweight design and advanced engineering.
The Masonic watch is formulated through a proprietary cement blend that includes a concrete bezel, concrete dial and concrete support casing. The lens is made of scratch-resistant sapphire crystal, the crown is made of knurled stainless steel and the chamfer is made of polished and raised markers.
Aggregate Watches has launched a Kickstarter campaign to raise funds for manufacturing and marketing of the Masonic watch. The campaign has already reached its goals but if you want to contribute to own your own concrete watch, visit Kickstarter.