OGadget has released their one-button desktop 3D printer that brings the quality associated with stereolithography (SLA) at an affordable price. Anyone with a computer and some creativity can now 3D print to their heart's desire.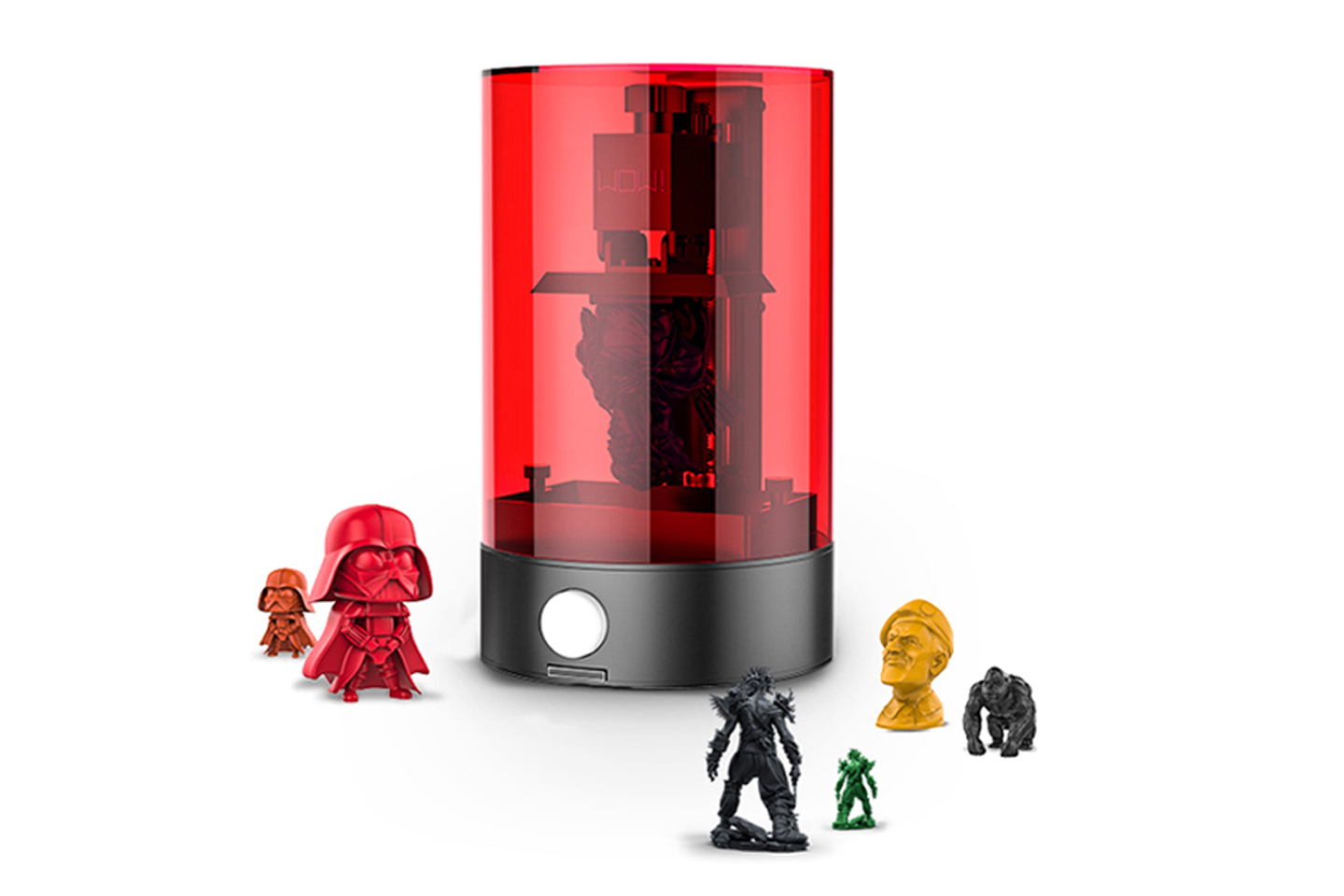 The SparkMaker affordable 3D printer. (Source: SparkMaker)
3D printing has been popular for years, but expensive hardware and complicated software often prohibits people looking to exploit its creative possibilities. SparkMaker has changed this with one-button print simplicity, easy load, multi-color resins and print-ready downloadable designs. They have created a system that is simple and effective, allowing anyone to 3D print in a few minutes. The user simply downloads a free design onto an SD card, inserts the card into SparkMaker and presses the button.
The SparkMaker team used their experience and 3D printing expertise to create a simple, effective and affordable product for the home or the office. SparkMaker is putting 3D printing into the hands of users for less than $100.
Even though the SparkMaker's price point is low, it does not lack the same quality of more expensive 3D printers on the market. The SparkMaker is the first affordable desktop printer to utilize the advanced SLA printing method. SLA is a method of selectively applying a laser to photo reactive liquid resin on a work area, forming thin, solid layers that stack up to create the 3D object.
SLA is often preferable to the typical fused deposition modeling (FDM) method of printing. SLA creates smooth curves and natural contours for precise 3D models with greater resolution and better accuracy than the FDM method. SLA is the preferred method of advanced modelers and artists and is perfect for anything from arts and crafts to prototyping and small production runs.
The SparkMaster has launched a crowdfunding campaign on Kickstarter with early backer pricing starting at $99 USD. The campaign reached full backing within 20 minutes.