Mouser Electronics Inc. is now offering X86 single-board computers from UDOO. The open source X86 combines the power of a PC with the prototyping capabilities of the Ardunio 101, with an execution time 10 times faster than the Raspberry Pi 3. Engineers can run a broad range of software, from gaming and video streaming to graphical editors and professional development platforms, using the X86.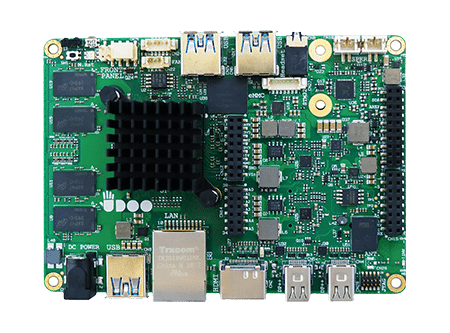 The X86 computer board. (Source: UDOO)
The UDOO X86 is available in four models: BASIC, ADVANCED, PLUS and ULTRA. All models are based on 64-bit quade-core Intel® processors. UDOO X86 BASIC is based on an Intel Atom x5-E8000™ processor with 2 GB of RAM. The X86 ADVANCED and ADVANCED PLUS run on Intel Celeron® N3160 processor with 4 GB of dual-channel RAM. The most powerful model, the UDOO X86 ULTRA, is based on an Intel Pentium® N3710 with 8 GB of dual-channel RAM and burst frequency up to 2.56 GHz. The ADVANCED PLUS and ULTRA models include 32 GB of eMMC storage and all boards have an M.2 Key B SSD slot, M.2 Key E slot for Wi-Fi and Bluetooth® 4.0 modules, SATA connector and Gigabit Ethernet.
The X86 boards work with any X86-compatible operating system, including Linux, Windows or Android, as well as the Ardunio 101 integrated development environment (IDE), shields, sketches and libraries. The onboard Ardunio-compatible platform is connected to an Intel processor though an internal USB port. Through this, the Ardunio-compatible microcontroller can run when the processor is off and wake it up when needed. This makes the X86 ideal for internet of things (IoT) designs. Engineers can add UDOO BRICKS to the UDOO X86 for additional sensor functionality. These work along a cascade configuration and attach together via I²C connectors and cables.
The UDOO boards are ideal for prototyping applications requiring multimedia capabilities and high levels of parallel computing. They provide a flexible environment for engineers to explore the IoT, build a media player powerful enough to drive three 4K displays or create a retro gaming platform. The X86 boards are versatile enough for various applications like 3D scanning, robotics, gaming, streaming video and computer vision applications.
To learn more about this product, visit the Mouser page here.