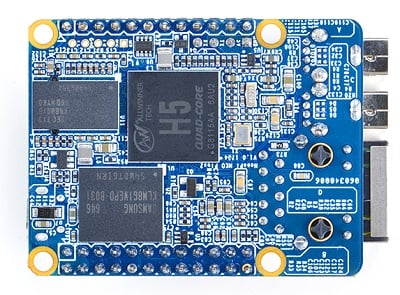 The NanoPi Neo Plus 2 Board. Image credit: FriendlyARM
FriendlyARM has recently released its latest development board that includes some new bells and whistles that could challenge the venerable Raspberry Pi for makerspace attention.
Dubbed the NanoPi Neo Plus2, the board is powered by a 64-bit Allwinner H5 processor that features a quad-core A53 Cortex ARM processor, contains 1GB of DDR3 RAM, 8GB of eMMC storage and two USB ports.
The storage option along with Gigabit Ethernet support is something that is not found on the current Raspberry Pi 3 and it is about $10 cheaper than that board coming in at $25.
The board also includes support for microUSB, contains a microSD slot for more storage and built-in WiFi and Bluetooth support.
FriendlyARM says it is targeting the board for new applications in the Internet of Things as well as makers looking for enhanced features.
Learn more about the new developer board by visiting the company's web site.