Anchor Labs has launched a Kickstarter campaign for their Anchor cable. The cable is made of stainless steel, is long lasting magnetically attaches to the device that it is charging.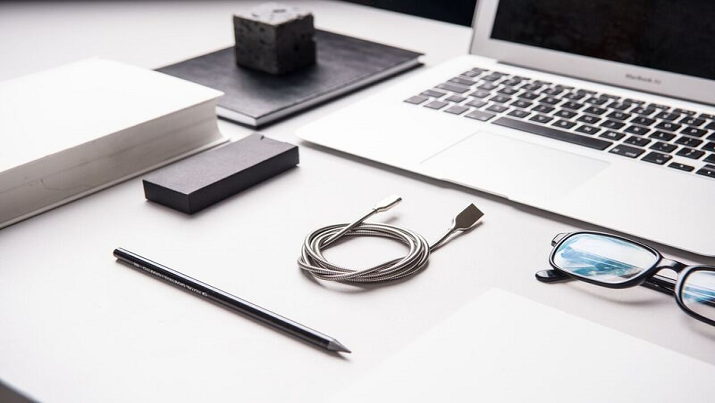 The Anchor Cable (Anchor Labs)
The Anchor cable is Android and iPhone compatible. It comes with two removable magnetic connection tips for USB-C, Android and iOS devices. The USB-C tip allows this cord to be used with the MacBook 12-inch, Chromebook Pixel, Nexus 5X, Nexus 6P, Nokia N1 Tablet, OnePlus 2 and the upcoming iPhone 7s and iPhone 8. The Android tip allows the cord to be compatible with all Android devices, Samsung, Kindle HTC, Motorola, Nexus Nokia and LG. The iOS tip allows compatibility with iPhone SE, 6S/6S Plus, 6/6 Plus, 5/5S/SC, iPad Air/Air 2, iPad Pro, iPad mini, iPod and iWatch. These tips have a neodymium magnet and connect to a phone quickly and easily, eliminating worries about the magnet being too weak to stay connected.
The cord is 4 ft in length, a foot longer than the average cord. The stainless steel cord has fast charging capabilities, with a charging speed at 2.4a. The stainless steel coating and cord design enables tangle-free operation. The Anchor cord has low resistance thanks to its 18AWG copper cables. The copper cord quality and stainless steel casing aim to keep the cable working for as long as possible.
Anchor Labs is planning on starting production of the Anchor cable in December 2017 and shipping out orders to backers as soon as they become available. Currently, they have raised $29,215 of their $13,000 goal, almost double the initial goal. The Kickstarter campaign ends August 11th, 2017.
Anchor Labs offers a lifetime warranty for the cable.
To learn more about the Anchor cable, visit the Kickstarter here.