Looking to combat the release of the latest Apple iPhone, Chinese mobile handset supplier Huawei and search giant Google have introduced the latest Nexus smartphone.
The smartphone is targeted at the high end of the handset market and includes a 518ppi active-matrix organic light emitting diode (AMOLED) display for playing games, watching movies and for professional work. The Nexus 6P has an octa-core Qualcomm Snapdragon 810 v.2.1 processor and a 3450mAh battery, designed to work an entire day on one charge, Google says. The Nexus 6P also includes a Type-C fast charger that can give seven hours of battery life from a 10-minute charge, the companies say.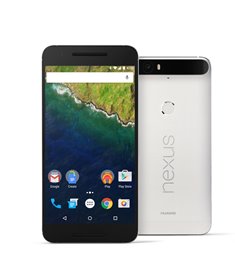 The Nexus 6P includes a 518ppi AMOLED, octa-core Qualcomm Snapdragon processor and extended battery power. The smartphone also includes the latest Android operating system (Marshmallow 6.0), a 8 megapixel camera, fingerprint sensor for Android Pay and front-facing speakers.
The Nexus 6P is available now in more than 30 countries in 32/64/128GB storage models priced between $499 and $649.
Questions or comments on this story? Contact engineering360editors@ihs.com
Related links:
News articles:
Chinese OEMs Ramp Up Smartphone Sensor Spending
6-Axis Motion Sensor for Smartphones and Tablets Introduced by STMicroelectronics
Ultra-Rugged 4G LTE Smartphone Unveiled