New Potato Technologies has launched Brio, a smart coaster that pairs an app and drink safety technology to keep the user's drink safe. Brio Smart Coaster adds an extra layer of defense from drink tampering in social drinking situations.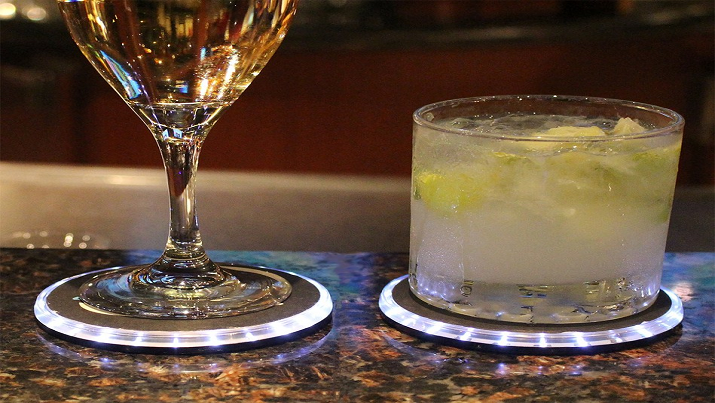 Brio Smart Coaster (New Potato Technologies)
Brio Smart Coaster is small enough to fit into a purse or back pocket so the user can bring it into any social drinking situation from a restaurant to a club. Biro has 24 bright white LED lights that illuminate in unique patterns that the user can customize. There are also additional inserts and customized coasters available for separate purchase.
The accompanying Brio Smart Life app connects to the coaster via Bluetooth and the user can access many features within the app. Brio Mingle lets users create real-time reports for other users to use in their evening planning and find places and events that match what they are looking for. Brio Actions includes actions like "Find My Brio" which allows users to locate their coaster and drink if they walk away. Brio Actions also has games and customizable light functions. Guard Mode is activated when a drink is placed on Brio. If someone attempts to tamper with the drink, Brio will display a light sequence alarm and notify the owner through their mobile device. The Smart Life app is currently available for iOS devices and will become available for Android devices soon.
To learn more about the Brio Smart Coaster, visit the Brio site.