Medical Guardian has officially introduced its newest offering to their product line, Freedom Guardian. This wearable technology is designed to challenge Personal Emergency Response Systems (PERS) industry stereotypes and revolutionize how older Americans age. It serves as a watch that can blend into everyday activities while providing round-the-clock monitoring, support and connectivity.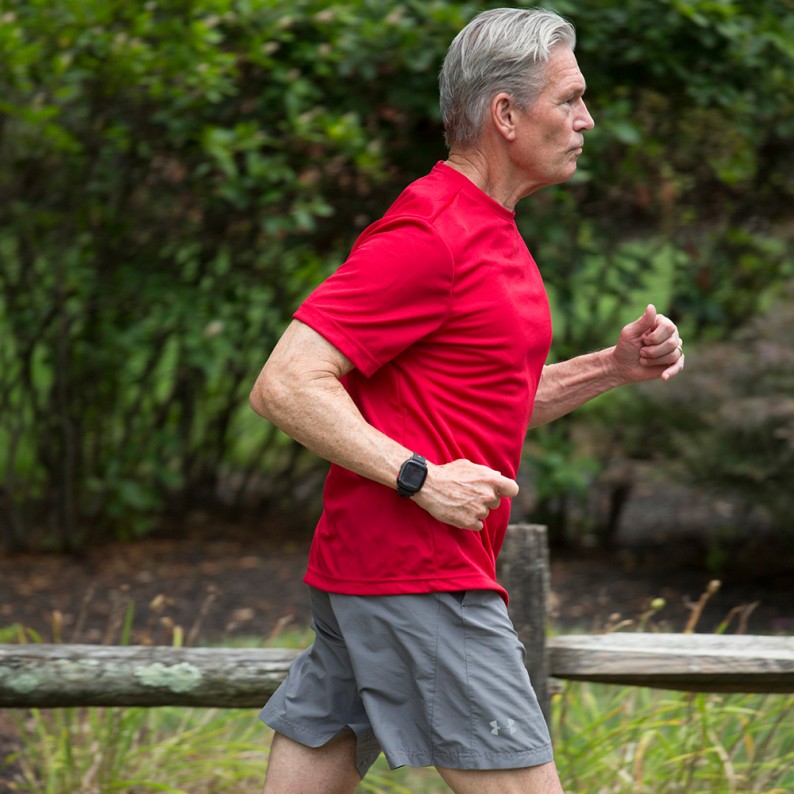 The Freedom Guardian allows seniors to lead safe and active lives. Source: Medical Guardian
Freedom Guardian helps users be safe, live healthily and stay connected to loved ones and emergency operators. The watch is audible, lightweight and comfortable to wear, with a color touchscreen and oversized icons for users whose eyesight may not be as good as it once was. The medical alert smartwatch is water-resistant, has the capability to read out the date and time, and comes black or white.
Freedom Guardian users can call for help directly through the watch, anywhere throughout the U.S., to speak with a highly certified operator to determine which type of service the wearer needs. The GPS and Wi-Fi location finder will search cell signals, GPS and triangulation to find the user and pinpoint their exact location in any emergency. The watch also has text-to-speech messaging to let users stay in touch with loved ones in their custom Care Circle through SMS messaging.
The medical smartwatch also has reminders and alerts which allow older adults to be reminded of daily to-do's, like when to take their medicine or drink water with timed calendar alerts and reminders. The watch even provides an up-to-date on the three-day local weather forecast.
The Freedom Guardian has an accompanying app that helps caregivers stay connected. The app allows caregivers to monitor and receive instant notifications of the wearer's current location and location history through the watch's GPS capabilities and satellite view. Caregivers can also set reminders directly through the app for their loved ones and supervise the watch's battery levels. They can even send messages directly to the wearer to check-in on their day or remind them of important upcoming events.
Freedom Guardian can be purchased on the Medical Guardian's website and various retail outlets. The device costs $99 and there is a monthly service charge of $44.95. Additional monthly charges of $5 will be applied for messaging and reminders usage.