Swedish furniture giant IKEA plans to launch a series of smart lighting products this spring that will include wireless, plug-and-play adaptable lighting for the home.
The smart lighting will allow consumers to choose the appropriate light for early morning, another for late evening and a third for cooking or working at home. Using a new TRÅDFRI (or wire-free) app or a remote control, users can dim, turn off, turn on and switch from warm to cold light.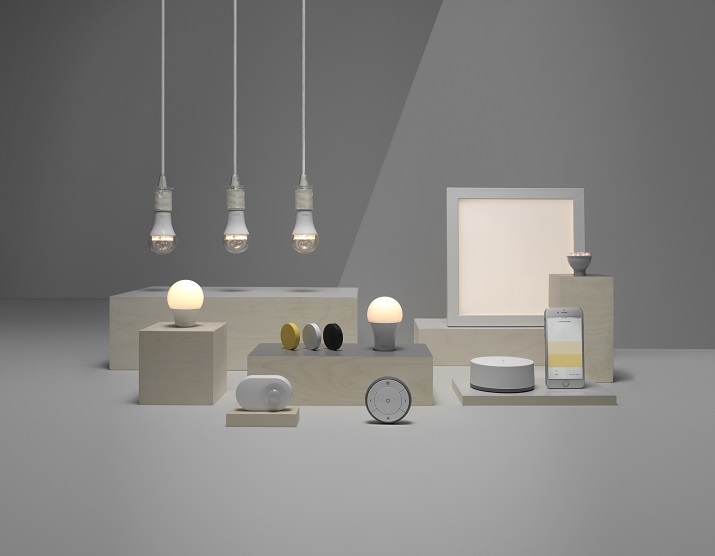 KEA is offering a smart lighting kit as well as wall-mounted and cabinet light doors. Source: IKEA he smart kit from IKEA includes a wall-mountable and battery-powered dimmer switch, two white-spectrum bulbs and small hub that allows the lights to be grouped together intelligently. As with other IKEA products, the kit is affordable at $79.99.
Because of the plug-and-play ability, there is no need for new wiring or for hiring an electrician, and the standard bulbs are replaced with light emitting diode (LED) bulbs. Lights can be dimmed between subtle and strong warm white light depending on the situation—reading light, dancing light, work light and more.
IKEA is also offering new SURTE LED light doors that replace a regular door on BESTÅ cabinets that gives this furniture lighting panels in order to increase the ambience in a room. The light doors are also fully controlled via the remote in the IKEA smart kit or through the TRÅDFRI app.
IKEA will also introduce Floalt LED light panels that can be mounted to a wall or ceiling. Also dimmable, the wall lighting can switch from warm to cold light in three steps through the remote control or app.