With a recent foray into augmented reality apps that allow users to virtually stage furniture in their homes, Swedish do-it-yourself furniture maker Ikea is pushing the boundaries of technology to enhance its products. It also ventured into the smart home with a line of smart lighting products that furthers home automation.
Now, the company is venturing on a different path through its Space10 research and design division into autonomous driving, with seven prototype vehicles that represent a visual exploration of the future of transportation.
The project, called Spaces on Wheels, aims to take advantage of what Ikea said is the most significant period of change in the automotive industry with electrification, connected and automated driving making huge steps forward in the last few years.
Ikea said that autonomous vehicles could one day change how people and goods move around cities and redefine daily life. This is something that Intel agrees with, predicting that mobility-as-a-service (MaaS) will generate more than $3 trillion in revenue once self-driving vehicles become ubiquitous by around 2050.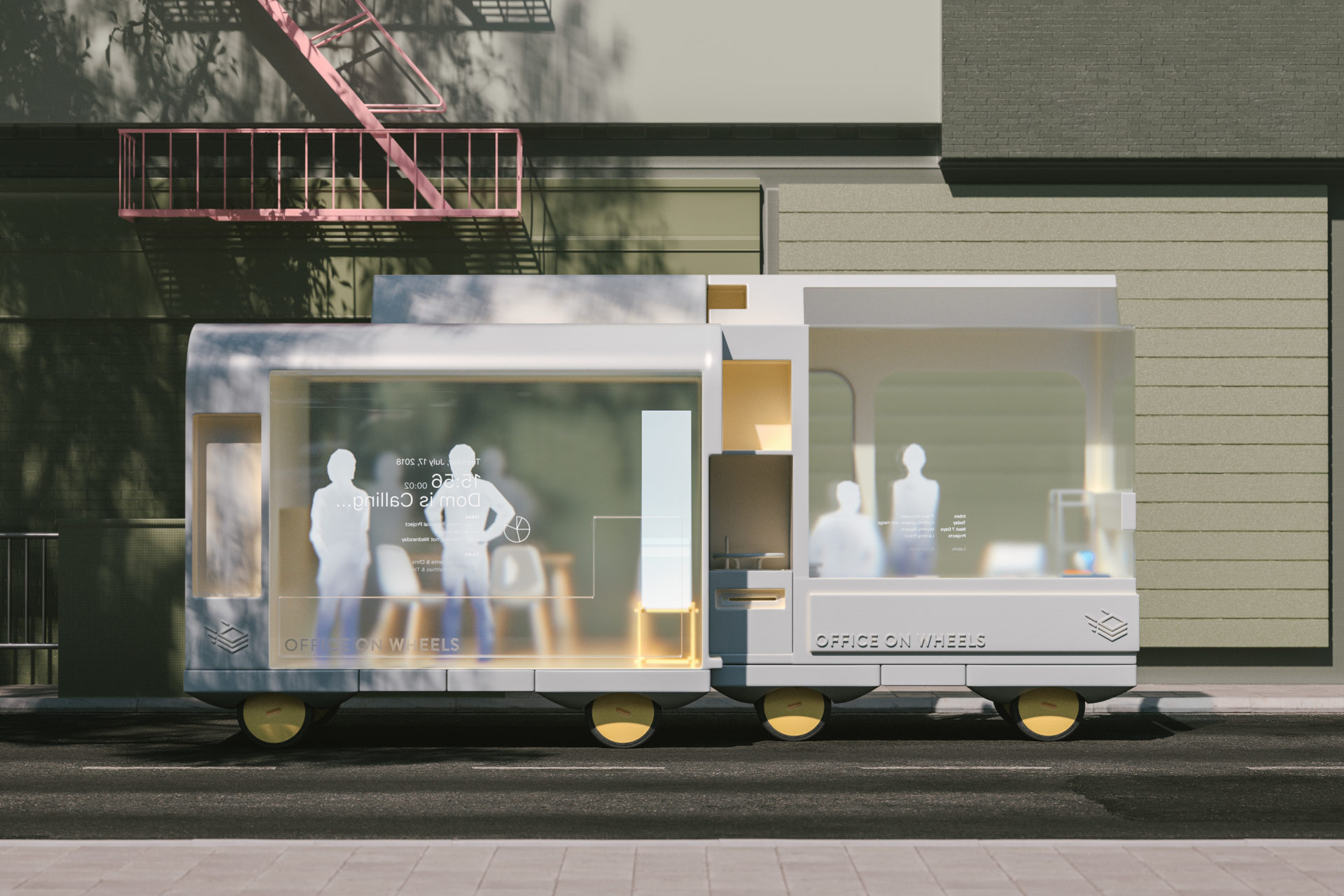 The Office on Wheels prototype transports you to work while you can make up time by doing work or taking calls. Source: IKEAThe seven prototype fully autonomous, electric vehicles will increase safety on the road as well as bring healthcare mobile and make food deliveries easier.
Mobile Office
In most cities, congested driving leads to an average person having to spend up to 75 minutes or more commuting. Ikea's Office on Wheels will help people reclaim lost time by transporting them to work while they use the travel time to work on projects or attend an early meeting.
Coffee to Go
The prototype allows people to take a ride in an autonomous vehicle while sharing a cup of joe along the way. Ikea said it is designed to allow people to catch up with friends or family over coffee while staying mobile on a busy day.
Mobile Health
The Healthcare on Wheels prototype will give medical professionals a vehicle to get to people in need instead of people having to go to doctors. This is especially a problem with low-income families or those in rural areas where healthcare is not guaranteed.
Farm Fresh to You
The Farm on Wheels prototype will bring farm fresh food to wherever people are in a city. This will enable local farmers to expand their business and also bring fresher food to stores and markets where there may have been a barrier before, Ikea said.
Mobile Augmented Reality
The gaming industry is gearing up to include both augmented reality and virtual reality. This can be used as an educational tool as well. Ikea's Play on Wheels prototype will bring AR into autonomous vehicles to showcase how it interacts with games while people travel to different locations.
Shopping Delivered to You
For retailers, these autonomous vehicles could offer a mobile shop that comes to your door, allowing users to try on new clothes or shop for items they would normally have to visit a brick and mortar store for. Via an app, the Shop on Wheels has the car come to a house or business and lets users explore items without any sales pressure.
Urban Sleepover
Finally, Ikea envisions a Hotel on Wheels where an electric, autonomous vehicle can be used much like a traditional hotel room, picking up a user and taking them to a destination while they get some sleep.