Samsung Electronics Company Ltd. will introduce a new robot vacuum that is 28% slimmer than previous generations at the 2017 Consumer Electronics Show (CES).
The VR7000 Powerbot vacuum is only four inches tall and is aimed at consumers that want better automated cleaning in hard-to-reach places. The vacuum has enough suction capacity to eliminate the need for manual follow-up cleaning. The VR7000 generates up to 20 watts of suction power, and it can go places traditional vacuums cannot, such as under beds or other furniture.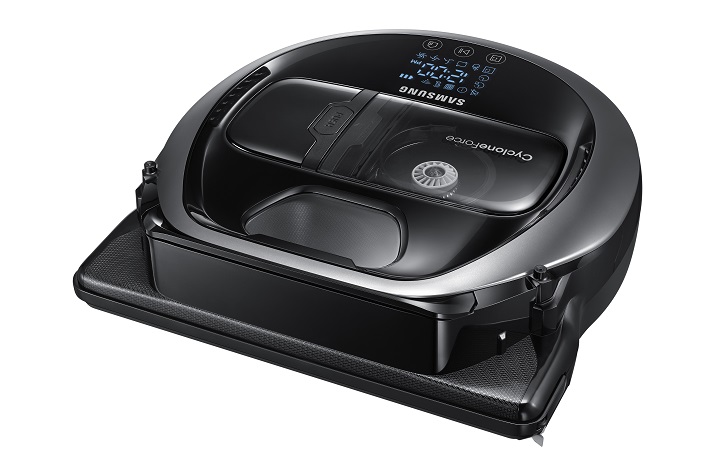 The four-inch tall robot vacuum can move under beds and furniture as well as move to within a half-inch of a wall. Source: Samsung Samsung says the VR7000 can move to within a half-inch of a wall. The device has an 11-inch long brush, so the robot vacuum can gather dust and hair near walls—unlike other models. The vacuum includes an auto shutter that automatically creates a barrier to help the unit sweep up more dust collected closer to the edges.
The robot vacuum has Visionary Mapping and FullView Sensor, so it remembers the contours of a room and later can guide itself to dirty areas on any surface, as well as detect and work around obstacles or smaller items. With Intelligent Power Control, the vacuum automatically adjusts the suction power depending on the surface type. It is fully controlled via a Samsung application on a smartphone or other mobile device. It is compatible with Amazon Alexa using a voice command.
The 2017 CES takes place in Las Vegas from January 5 through 8.