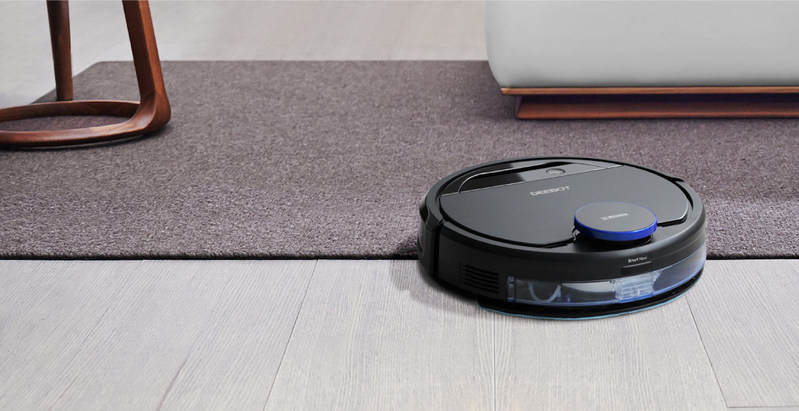 The Deebot Ozmo 930. Source: Ecovacs Robotics
Ecovacs Robotics is launching three new robotic floor cleaning solutions for retailers at the 2018 International Home + Housewares Show (IHHS), March 10-13 in Chicago. Attendees will get to view at Deebot Ozmo 930, Deebot Ozmo 610 and Deebot 900, the latest additions to Ecovacs Robotics' robotic vacuum lineup.
The Deebot Ozmo 930 has a navigation guide that allows the robots to create accurate floor plans of a room by using a laser so the robot can use most efficient cleaning route. It also has adaptive floor sensing (AFS) that automatically adjusts and increases suction when the robot goes onto the carpet. Owners can tell DEEbOT which areas they want the robot to avoid through the Ecovacs app. It also has Amazon Alexa and Google Home compatibilities.
The Deebot Ozmo 610 has a V-shaped main brush that lifts more dirt and dust on carpets. It also has the same Alexa and Google Home capabilities and in-app control like the Deebot Ozmo 930. The Deebot 900 has the same capabilities as the Deebot Ozmo 930, as well as multiple cleaning modes that the user can switch through the app to clean hair, dirt, and debris.
The Deebot Ozmo 930 and the Deebot Ozmo 610 will be available on April 3. The Deebot 900 will be available for presale on April 3 and officially released on April 18.
To learn more about these robot vacuums, visit the site https://www.ecovacs.com/us.