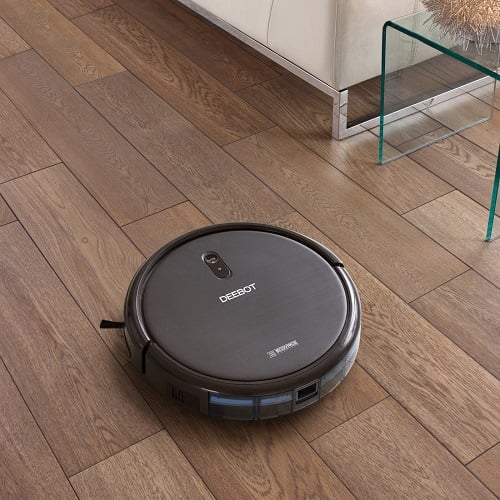 The new Deebot N79S robotic vacuum. Source: Ecovacs RoboticsThere are a number of reasons why consumers are buying robotic vacuums, which reached a market volume of $1.5 billion in 2016. As long as consumer have less time to do household chores, the more likely we will see better and more substantial robot vacuums on the market.
Now, Ecovacs Robotics has launched a new robotic vacuum that includes the integration of Amazon Alexa, a new three-stage cleaning system and extended battery life.
The Deebot N79S is an update from its popular N79 version to support new features in the smart home, including voice assistant support. The robotic vacuum provides high-efficiency vacuum suction to clean dirt and dust left by pets and children as well as deeper cleaning for dirt on carpets. The lithium-ion battery has been expanded so that the vacuum can operate up to 100 minutes per charge cycle.
Using Amazon Alexa, consumers can instruct the Deebot to start cleaning with their voice for a hands-free experience or they can use the Ecovacs app to operate the device when they are not at home.
The robot vacuum is now available on Amazon priced at $229.