Have you ever thought that your light bulb would be so much better if it just streamed music?
Well, maybe not. But just in case you wanted that function, Twist Home has introduced a light bulb that does just that with its Twist Speaker product, a light-emitting diode (LED) that connects to Apple's AirPlay to provide wireless audio.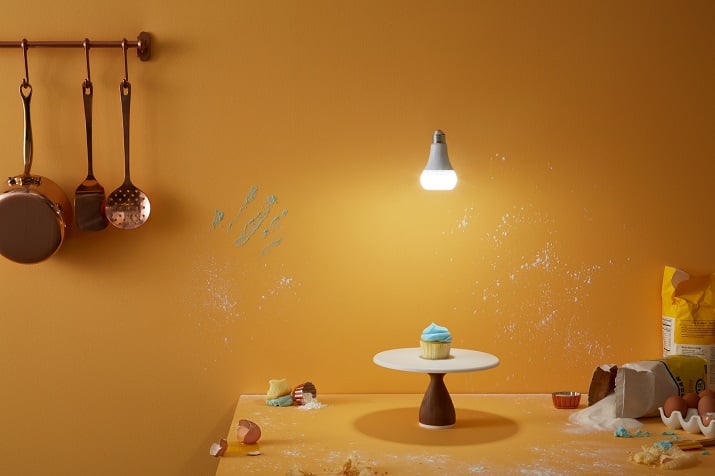 The Twist Speaker LED bulb contains the necessary electronics to wirelessly connect to a smartphone in order to play music through a built-in speaker. Source: Twist Home Twist's combination light bulb and music player is one of the latest incarnations of the smart home that involves adding a function that most people utilize without making structural changes. The bulb is compatible with standard light sockets and no smart home hub is needed. Twist says it is a way to add a little something more to a house if someone is renting it out, without having to spend a lot of money along the way.
The bulb also has adaptive lighting technology to mimic the patterns of sunlight—white light in the morning and more yellow light in the evening. It also saves energy and costs as other LEDs do. It connects through either Wi-Fi or through Bluetooth Low Energy (BLE), meaning all you need is an application and smartphone to start streaming music through your light source.
Twist says it plans to add more features to the bulb in the future, but the bulb can just be updated through firmware, so homeowners will not need to replace the bulb to take advantage of whatever the company comes up with next.
The Twist Speak is priced at $149 for a single LED bulb or $399 for a 3-pack. You can learn more about the music streaming light bulb at www.hellotwist.com