Awarded the most innovative product in the 2017 Consumer Electronic Show's (CES) Smart Home category, Sevenhugs has announced that it has booked $1 million in orders for its Smart Remote on Kickstarter.
The Smart Remote adapts automatically to more than 25,000 devices through Wi-Fi, Bluetooth or infrared, including Samsung SmartTVs, Philips Hue, LIFX smart bulbs, Sonos speakers, Nest Learning Thermostat and many more. The product works by pointing the remote at a device, and then it instantly displays custom controls to operate it.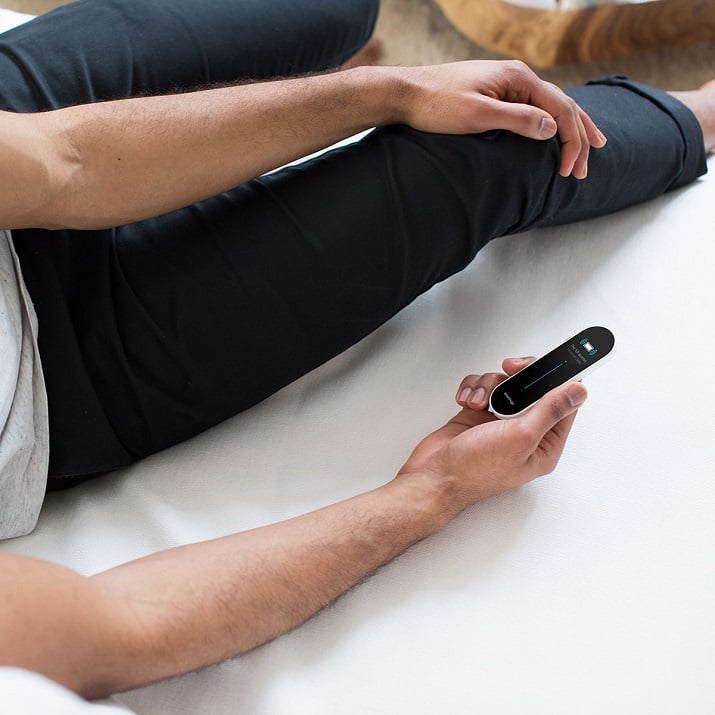 The remote combines motion-tracking sensors with an indoor positioning system to control devices naturally. Source: Sevenhugs The remote also combines motion-tracking sensors and an indoor position system that allows consumers to control their devices naturally, Sevenhugs says. The remote allows the user to access services beyond the home, such as Uber or restaurants, and it can check the weather just by being pointed at a window.
The Smart Remote also allows users to create custom scenes and control multiple devices at the same time—dimming the lights when you turn on a TV, for example. The technology allows homeowners to group lights together to control all of them at once. The remote features an open API to support expansion of additional features in the future.
Early Kickstarter supporters will receive their Smart Remote in June of next year, and it will be available at select retailers in the fall for $299.99.