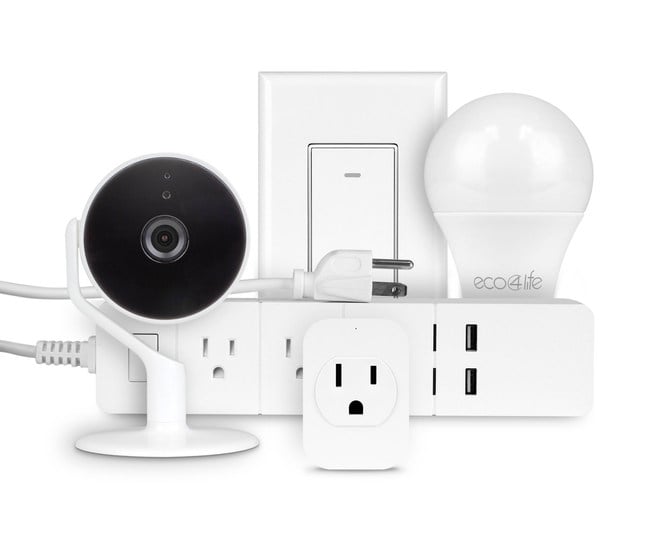 Aluratek's new line of smart home products called Eco4life. Source: Aluratek
Aluratek has debuted Eco4life, its line of SmartHome products. Eco4life products make it simple for anyone to transform their basic home into a smart, connected home.
Eco4life currently features five WiFi-connected products, including a dimmable multicolor light bulb, an outlet plug, a security camera, a light switch and a 3-port power surge strip with USB charging. Eco4life devices allow users to operate small home appliances, lights, switches and outlets from their smartphones.
The Eco4life app gives users access to features of the products including:
· Remote Management - Manage home lights and appliances from any location and keep energy bills low.
· Mobility- Control products on and off from the mobile app. Users can turn off all lights and appliances from anywhere.
· Voice Control - Control SmartHome connected appliances and lights by voice with an Alexa-controlled device or Google Home.
· Scheduling and Timers - Schedule appliances on and off to fit the user's schedule.
Users can increase their home's security with eco4life's security camera. Users can watch a live stream of their homes at any time and give the appearance that someone is home with the lights on for added security.
Eco4life does not require a "hub" to operate. The products are compatible with iOS and Android devices. Each product functions individually, but when purchased together they can all be housed on the same application and managed from a smartphone, Alexa-controlled device or Google Home device.
Eco4life by Aluratek will be on display at CES 2019 in the Las Vegas Convention Center.